Games and results for: February 19-20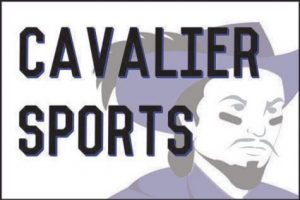 Sports, Writer
February 20, 2019
Results from Tuesday – Feb. 19th :
The 
Girls Basketball team
 improved to 11-5 with a 46-12  win over Oyster River. Amanda Goclowski led all scorers with 11points. Brodie Kelley had 8 and Christina Balsamo had 7. Maggie Crooks had 10 rebounds to lead Hollis Brookline. The Jv's also won.
The Boys Basketball team improved to 8-6 with a 60-51 win over Laconia. Grant Snyder was good for 20pts. while Max Stapelfeld added 12. The jv's also won to improve to 10-3.
Games for Wednesday – Feb. 20th :
The Unified Basketball team travels to Alvirne for a basketball jamboree. Team is dismissed at 2pm, bus at 2:15pm and games begin at 3:15pm.
The Ice Hockey team travels to Laconia Ice Arena to play Moultonborough-Inter Lakes, dismissal at 1:45pm , bus at 2pm , game at 5pm.
The Boys Basketball team travels to Oyster River, bus at 3:15pm , jv game at 5:30pm and V game at 7pm.