Games and results for: February 21-23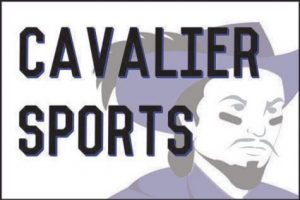 Sports , Writer
February 22, 2019
Results from Thursday – Feb. 21st :
Led by seniors Elizabeth Atkinson, Brodie Kelley and Sofia Barassi, the Girls Basketball team defeated Timberlane 53-17.Maggie Crooks led all scorers with 10 points. Brodie Kelley had 9, while Christina Balsamo and Elizabeth Atkinson each had 8 points. Amanda Goclowski led all re-bounders with 12. HB finishes the regular season with a 13-5 record and will host a first round play-off game on Tuesday , February 26th at 7pm.
Games for Friday – Feb. 22nd :
The Boys Basketball team hosts Bishop Brady, jv's at 4:30pm and the Varsity at 6pm.
Games for Saturday – Feb. 23rd :
The Wrestling team competes at the Meet of Champions at Nashua South starting at 9:30am. ( bus at 7am)
The Ice Hockey team hosts Moultonborough in their last regular season game at Conway Arena in Nashua at 3:40pm.
The Individual Bowling State Championships  will be held at Merrimack Ten Pin starting at 10am. Competing for HB are Ben LaFontaine,Nic Vahe,Jake Webb,Johny Cadario,Camden Guay, Jarrett Tousignant, and Cayden Plummer.