Results from: February 25-March 1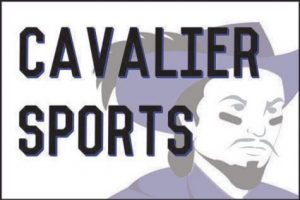 Sports Round-up from Vacation:
Boys Basketball team won their last game of the regular season against Milford to finish 9-9 and secure the 13th seed in the Div. II tournament . We will be traveling on Wednesday,March 6th , in the first round of the Division II Tournament ,to an opponent yet to be determined.
Girls Basketball won their first round play-off over # 9 Merrimack Valley before falling to # 1 Hanover on the road in the quarter-finals. Season final record : 14-6
The Ice Hockey team finished as the # 6 seed and traveled to Laconia where they lost in double over-time to the # 3 seed , 2-1. A great game and a great season.
Alpine Skier , Stephanie Menard  placed 4th in Slalom at the Meet of Champs and secured a spot in next weekends Eastern High School Champs.  Connor Farwell skied to 13th in Slalom for his best result.
Two wrestlers, Zach Brickner(2nd) and Owen MacMillian(3rd), placed at the Meet of Champs to qualify for the New England Championships. Neither placed but Owen went 2-2 while Zack went 3-2 and missed placing by one bout.
HB had 7 bowlers represent our school as part of the top 64 bowlers in the state. Qualifying to compete were Ben LaFontaine, Nic Vahe, Jake Webb, Camden Guay, Jarrett Tousignant, Cayden Plummer, and Johny Cadario. In the medal flight, Camden advanced to the second round, losing a close game to a higher seeded opponent. In the championship flight, Ben LaFontaine advanced, beating a higher seeded opponent. He then lost to the #2 seed in the semi final round.
The Spirit Team competed at the State Championships at Pinkerton and placed 7th in Division II