Results for: March 9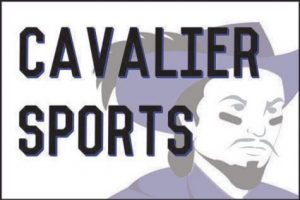 Results from Saturday, March 9th :
The Boys Basketball team traveled to Merrimack Valley for the quarter-final round of the NHIAA Division II Boys Basketball Tournament. In a game that saw the lead change back and forth, the Cav's came up just short losing 50-48 to finish their season at 10-10.
Reminders:
Spring Sport Registration : If you are planning on trying out for a Spring Sport you must sign up on familyid prior to the first day of try-outs( March 18th, except for boys volleyball which starts on March 25th). Register by going to the athletic page of the school website and click on the familyid logo.
Winter Sports Awards Night : The Winter Sports Awards will be on Wednesday, March 13th, at 6:30pm in the auditorium
Spring Sports Pre-Season Meetings :
Girls Tennis – Wednesday 3/13 @ 2:30pm in room 216
Outdoor Track – Thursday 3/14 @ 3pm in the HBHS Cafeteria