Games and results for: April 9-10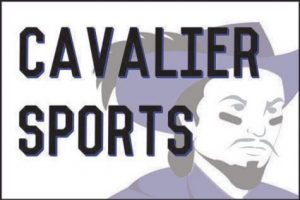 Sports, Writer
April 10, 2019
Hang on for a minute...we're trying to find some more stories you might like.
Results from Tuesday – April 9th :
The Boys Volleyball team opened their season on the road at BG and came away with a 3-1 win over the Cardinals. Scores were 18-25, 25-19,25-23 and 25-12. Top performers were Sander Wimmer 12 kills, Connor Russell 5 kills 7 aces, Michael Moscatelli 10 kills, Matt Wojick 9 kills,Quinten Wimmer 3 blocks,
Joshua Ide 35 assists and Felix Yang 8 digs.
Games for Wednesday – April 10th :
Baseball/Softball host Merrimack Valley, games at 4pm
Girls Tennis host Bow at 4pm at Longfellow Tennis and Swim in Nashua ,dismissal at 2:20pm
Boys Tennis at Bow, dismissal at 1:45pm , bus at 2pm , match at 4pm
Unified Track at Londonderry, dismissal at  1:15pm,bus at 1:30pm and meet at 3pm
Boys Lacrosse at Alvirne, bus at  2:45pm, V game  at 4:30pm and V at 6pm