Games and results for: April 10-11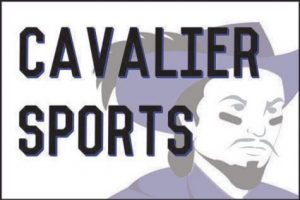 Results from Wednesday – April 10th :
The Baseball team opened the season with a 10-8 win at home over the Merrimack Valley Pride.Brandon Hsu got the win and played well on both sides of the ball. He struck out 8 in 3 innings pitched and  also got 3 hits. Joe Messina pitched the rest of the way finishing with 5 Ks and the win.  Nick Direnzo had 2 hits with 1 RBI , Nate Sartell had a single and scored 2 Runs,while Henri Boudreau and Kyle Hsu each had a hit and 2 RBI's..
The Boys Lacrosse team traveled to Alvirne for their first game of the season and came away with a 13-5 win. Sophomore  Joe O'Reilly had 8 points, with 6 goals and 2 assist. Sophomore goalkeeper Scott Walsh made 12 saves in the win as well.The jv's were dominant in a 12-0 win over the Bronco's.
We had a strong first meet for the Unified Team, although it was freezing, but the students stayed strong and put forth an excellent effort!  Jazzy, Tim, Alyssa and Riley had great times in the 100 and 200, Tim, Jazzy, Heather and Brenden had excellent distances in the shot put, and Matt, Thea and Katelyn were great at the long jump!
The Boys Tennis team improved to 4-0 with a 8-1 win over the visiting Bow Eagles. Singles winners were Nic Vahe(8-2),Darius Paradie(8-2),David Cherkassky( 8-0 ) , Max Burns (8-1), Alex Anhgel (8-3 ) and Ben Zielinski (8-3). Doubles winners were Vahe/Paradie and Burns/Zielinski.
The Girls Tennis team fell to Bow, 9-0. The entire team played hard. Delaney Wiemer's play was stand out.  She lost a close match at singles, and she and Samantha Randlett's doubles match was close as well.
The Softball team lost to Merrimack Valley, 14-0. The Cav's were led by Cassidy Pigott and Ally Johnson with two hits each while Sofia Barassi had a double.
Games for Thursday- April 11th :
Girls Tennis at Souhegan, van at 3:15pm , match at Jasper Valley at 4:15pm