Games and results for: April 11-12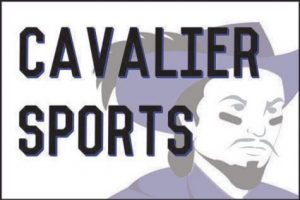 Hang on for a minute...we're trying to find some more stories you might like.
Results from Thursday -April 11th :
The Girls Tennis team lost to Souhegan, 8-1. Hannah Escadon won her first tennis match for HB, and she played terrific, beating her opponent 8-3.  Congratulations Hannah.
Close matches for Samantha Morse, Samantha Randlett, and Lia Eisenberg. The player's spirits are high, as even with the losses they are having fun.
Games for Friday – April 13th :
Varsity  Baseball/Softball host Souhegan at 4pm  

JV Baseball at Souhegan, bus at 4pm, game at 5:15pm
Boys Lacrosse at Spaulding, dismissal at 1:15pm, bus at 1:30pm , V only game at 4pm  ( Jv game was cancelled)
Girls Lacrosse at Oyster River, dismissal at 1:15pm, bus at 1:30pm , V at 4pm ,Jv at 5:30pm
VB at Timberlane,dismissal at- 1:45pm , bus at 2pm ,jv game at 4pm and V- at 5:15pm
April 13th – Saturday :
Track at Souhegan Invite, bus at 8:30am , meet at 10am