Games and results for: April 12-15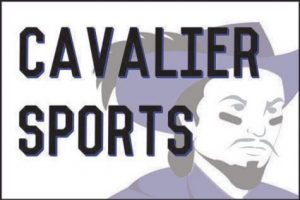 Results for Friday/Saturday – April 12th /13th
The 
Boys Lacrosse team 
improved to 2-0 with a 18-0 win over Spaulding.
The Girls Varsity Lacrosse team opened up their season on the road at Oyster River and came away with a 14-8 victory. Kelsey Sweeney led the scoring with 5 goals and 1 assist. Paisley Broadhurst and Tasha White both scored two goals. Meghan Veino, Caroline Smith, and Abbey Magnuszewski each scored one goal rounding out the scoring. Broadhurst, Berry, and White dominated the midfield winning 10 draws. The defense led by Caroling Smith, Reagan Berry, and Nicole Heiter and goalie Olivia Valentine who recorded 8 saves on the day.
The Girls JV lacrosse team pulled out a 7-5 win for their first in season game against Oyster River on Friday night. Emma Ruvido, Sophia Walle, Kaitlyn Castriotta, Sammy Atlas, Rachel Ash, Peyton Arborgast, and Josie Farwell scoring one goal each with assists from Sophia Walle, Sammy Atlas and Rachel Ash. Sammy Atlas lead the team with 3 draw controls. Meghan Flannery and Emma Ruvido split time in goal each  coming up with two saves. Hallie Bardani, Sammy Atlas and Ari Friedman lead the team with a solid defense by forcing 6 turnovers.
The Softball team lost to Souhegan ,12 -1. Ally Johnson pitched well for HB racking up 9 strikeouts. Sofia Barassi, Kara Lukovits, Skylar Mack, Jess Hubert and Abi Blasi all notched base hits for the Cavalier

The Boys Varsity Baseball team improved to 2-0 with an 8-7 won over the Sabers of Souhegan. Down 7-5 entering the 7th and last inning , Henri Boudreau knocked in the winning run.
The JV Baseball team defeated Souhegan , 18-3. Padge MacSeain pitched 3 innings allowing 2 runs with 7 strike outs and Jimmy Park closed out the win with a 1 run 2 strike out inning which ended with a spectacular game ending diving catch by Left fielder Kevin Pender. Between the 2 pitchers they only allowed 2 hits and only 3 runs. The Cavaliers bats were on fire with 2 base clearing triples by Quinn Conners and Alex Piek. Contributing to the action was Zach Sommer with 3 doubles. Also the Cavaliers had one double by Jake Laborde, Teddy Moscatelli, and Quinn Conners. Batting in the #2 spot PJ Mayo reached base in the team high 5 times adding 2 stolen bases to the contest.
The Volleyball team lost to Timberlane, 3 games to 2 , to fall to 1-1. Scores were 23-25, 19-25, 24-26, 21-25, and 15-9.Top performers for HB were Sander Wimmer 18 kills, Quinten Wimmer 6 kills, Michael Moscatelli 36 assists , and Jason McIlwrath 3 blocks.The Jv's lost 2-1.
The Track teams traveled to Amherst for the Saber Invitational with the Boys team finishing 3rd and the Girls team finishing 8th. Top performers were : Chase Adams – 1st in the 300 Intermediate Hurdles and 3rd in the 110m Hurdles,Joey Dias – 1st in Long Jump and 6th in the 100m,JJ Kennedy – 2nd in the 100m and 2nd in the Long Jump,Lily Jackson – 2nd in the Discus and 3rd in the Javelin and 4×800 relay got 2nd and the team consisted of Aiden Maguire, John Kotelly, Kyle Simpson, and Kenny Corsetti
Games for Monday -April 15th
SB /BB host Man. West at 4pm
Girls Lacrosse host MV, V -4pm and JV -5:30pm
Boys Tennis host Coe-Brown at 4pm, dismissal at 2:20pm.
VB host Windham, jv at 4:30pm and V at 5:45pm
JV SB at Campbell, bus at 4pm , game at 5:30pm

Girls Tennis at Coe-Brown, dismissal at 1:30pm ,bus at 1:45pm , match at 4p
m