Games and results for: April 15-16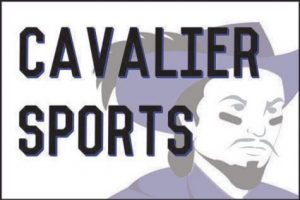 Results from Monday – April 15th :
The Boys Tennis team improved to 5-0 with an 8-1 win over Coe-Brown. Singles winners were Nic Vahe(8-0),Darius Paradie(8-0),David Cherkassky(8-4),Alex Anghel(8-0), Ben Zielinski(8-0), and Cole Lorig(8-1). Doubles winners Lorig/Sreekar Chilalsaspati(8-1) and Rory Klauber/Will Pasiridis(8-1).
The Volleyball team lost to Windham ,3-0, by scores of 25-12,25-23 and 25-17. The Jv's won 2-1.
Games for Tuesday  April 16th – 
Boys Lacrosse host Pembroke at 4pm (no jv's)
Track at Milford, dismissal at 2pm, bus at 2:15pm , meet at 3:30pm
Girls Tennis at Coe-Brown, dismissal at 1:30pm ,bus at 1:45pm , match at 4pm