Games and results for: April 16-17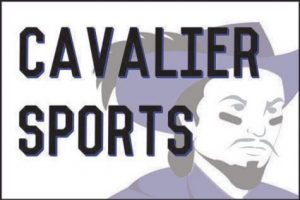 Results from Tuesday – April 16th :
The Boys Lacrosse team improved to 3-0, with a 15-3 win over Pembroke.Tim Sulin had five goals along with  Joe MacDonough matching him with five assists. On defense Ethan Silvestri held it down for the Cavs not allowing his match up to score.
On a bittery cold, windy day, the Girls Tennis team lost to Coe-Brown, 8-1.Aya Kingsley and Natasha won their doubles match.Delaney Weimer and Hannah Escadon each had close matches.
Games for Wednesday – April 17th :
Girls Tennis host  ConVal at 4pm,dismissal at 2:20pm
JV BB at Pelham, bus at 4pm , game at 5:15pm
Girls Lacrosse at Goffstown,dismissal at 2:00pm, bus at 2:15pm, V game -4pm , jv-5:30pm
Boys Tennis at ConVal , dismissal at 2pm, bus at 2:15pm , match at 4pm
VB at Coe-Brown, bus at 4pm , jv-6:pm and V at 7:30pm