Games and results for: April 17-18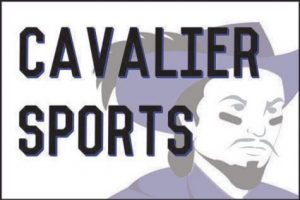 Results from Wednesday – April 17th :
The Girls Lacrosse team defeated Goffstown , 15-7, to improve to 2-0.  Kelsey Sweeney led the scoring with five goals and one assist. Tasha White added four goals and one assist while Paisley Broadhurst scored three. Reagan Berry, Caroline Smith, and Abbey Magnuszewski each scored one goal rounding out the scoring. The midfield was dominated by White, Broadhurst, and Berry winning a combined 13 draw controls. The defense was lead by Caroline Smith, Reagan Berry, Ellie Maxwell, and Nicole Heiter. Maxwell recorded three ground balls and Smith added two. The team was anchored by goalie Olivia Valentine who recorded 10 saves on the day.
The  Girls JV lacrosse team pulled out a 10-9 nail biter victory against Goffstown. Hallie Bardani and Kaitlyn Castriotta owned the mid field with 6 draw controls. Syd Reinhard lead the team with 3 goals, with Hallie Bardani close behind scoring 2 goals with help from Peyton Arbogast, Allie Wood, Ari Friedman, Kaitlyn Castriotta and Morgan Broadhurst each scoring a goal. The defense became a unstoppable unit in the second half, letting in only 3 goals. Meghan Flannery and Cassie Shoots used their fearlessness together saving a total of 6 goals
The Baseball team defeated Pelham ,1-0, to improve to 3-0. Sophmore Brandon Hsu pitched 6 innings holding the Pythons to 1 hit striking out 9.  Max Mello went 1/2 with a double and drove in the game's only run.  Senior Joe Messina made the save.
The Boys Tennis team improved to 6-0, with a 8-1 win over ConVal. Singles winners were Nic Vahe, Darius Paradie, Alex Anghel, Ben Zielinski , Cole Lorig and Tom Ackerly. Doubles winners were Vahe/Paradie and Anghel/Zielinski.
The Volleyball team evend their record at 2-2 with a 3-0 win over Coe-Brown. The Jv's lost 2-1
The Girls Tennis team lost a hard fought match to ConVal by a score of 5-4. After four hours of play, the final match ended in a 13-15 tiebreaker with ConVal winning over Lia Eisenberg and Hannah Escadon. Lia won her singles match , scoring a 7-3 in a tiebreaker. Samantha Randlett,Lindsey Wood, and Samantha Morse also won in singles. Delaney lost a hard player match 6-8.
In an incredibly well played and hard fought game, the Softball team fell to Pelham, 6-5. The Cavs mounted an 11 hit attack led by Cassidy Pigott, Skylar Mack, Sofia Barassi, and Kylie Krivis who all had multiple hits. Pitcher Ally Johnson recorded 11 strikeouts while walking only one.
The JV Baseball team traveled to Pelham and started off fast with Jake Laborde leading off with a single and PJ Mayo driving him in with the first RBI of the game. Teddy Moscatelli pitches a solid 3 innings striking out 4 and allowing 4 runs. Pelham managed to hold off every attack HB had and was able to gain a 9-1 lead. The last inning HBs bats came alive with 3 back to back to back base hits by PJ Mayo, Eli Rasmussen, and Quinn Conners who drove in 2 runs with that hit. Following that was Paul Vachon who hit a rocket to left field scoring Quinn all the way from 1st, giving Vachon a triple. Jimmy Park was able to drive Paul in with a sacrifice fly. HBs comeback was cut short due to darkness. HB loss in 6 innings 9-5.
The Track team competed in a multi team meet at Souhegan  with the Boys team taking 2nd and the Girls team placing 4th. Top performers were  Chase Adams – 1st in 300 Intermediate Hurdles and 2nd in the 110m Hurdles,  Isaiah Velez – 1st in 100m , Jordan Stone – 1st in 400m and 2nd in the High Jump , John Kotelly – 1st in 800m , Kyle Simpson – 1st in 1600m ,4×100 Relay placed 1st and the team was Rob Bardani, Chase Adams,Joey Dias, Isaiah Velez, 4×400 Relay placed 1st  and the team was Aidan Maguire, Nathan Maloney, Jordin Stone and Kyle Simpson, Kay Partridge – 1st in 1600m and 2nd in 300m hurdles and Lily Jackson – 1st in discus and 3rd in javelin
Games for Thursday – April 18th:
Boys Lacrosse at Coe-Brown, dismissal at 1:30pm, bus at 1:45pm , V at 4pm  (no Jv)
Girls Lacrosse host Windham, V at 4pm and JV at 5:30pm