Games and results for: April 18-20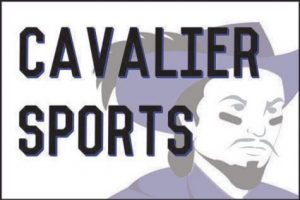 Results from Thursday – April 18th :
The Girls Lacrosse team improved  to 3-0 with a dominant 14-6 win over Windham. Kelsey Sweeney led both teams with 9 points, with 5 goals and 4 assists. Paisley Broadhurst scored 4 goals and Abbey Magnuszewski scored 2 goals and an assist. Tasha White and Rachel Cerato each scored 1 goal rounding out the scoring. The midfield was dominated by White, Broadhurst, and Magnuszewski winning a combined 14 out of 20 draw controls. The defense was lead by Caroline Smith, who caused 2 turnovers and 2 ground balls, and Nicole Heiter, who had 4 ground balls.  Olivia Valentine recorded 14 saves in the win which kept HB in the lead from beginning to end.
The Boys Lacrosse team improved to 4-0 with a 12-4 win over Coe-Brown in a hard fought contest. Sophomore Joe O'Rielly had 7 points, Junior Joe MacDonough had 4 points and congratulations to senior JJ Fiore for reaching 100 points in his career.
Games for Friday -April 19th :
JV BB/SB host Sanborn at 4pm
Boys Tennis host Goffstown at 4pm , dimissal at 2:20pm
Volleyball hosts Dover , Varsity only at 5:30pm
Girls Lacrosse hosts Merrimack Valley, V at 3:30pm and Jv to follow
Varsity SB/BB at Sanborn, dismissal at 1:45pm , bus at 2pm and games at 4pm
April 20th – Saturday
Track at Nashua North Invite, bus at 7:45am . meet at 9am