Games and results for: May 6-7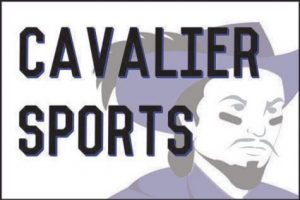 Results from Monday-May 6th :
The 
Softball team
 won their 5th  in a row, defeating ConVal 11-2. HB was led by Skylar Mack (3-4, 4 rbi's), Cassidy Pigott (2-5, 2 rbi's), Kara Lukovits (2-5, 1 rbi), and Emily Sartell (2-4). Ally Johnson pitched all 7 innings, recording 7 strikeouts.  
The Volleyball team improved to 5-3 with a 3-2 win over Mascenic . Match scores were  17-25, 25-17, 19-25, 25-14,  and 15-8.Top performers were Matt Wojick 11 kills,
Connor Russell 8 kills,Quintin Wimmer 10 blocks,Josh Ide 4 aces 29 assists and Felix Yang 4 aces 6 digs.
The Girls Tennis team defeated Manchester West 9-0. Singles winners were Delaney Weimer,Samantha Randlett,Lia Eisenberg, Lindsey Wood , Samantha Morse and
Hannah Escadon. Doubles winners were Randlett/Weimer , Eisenberg/Samantha Morse and Natasha Ferro/Ava Kingsley.
The Boys Tennis team improved to 10-0 with a 7-2 win over Lebanon. Singles winners were Darius Paradie,David Cherkassky,Max Burns,Ben Zielinski and Alex Anghel. Doubles winners were Paradie/Anghel and Burns/Zielinski.
The Baseball team improved to 6-1 with a tight win 4-3 against ConVal.  Junior Grant Snyder went 2/3 with 2 doubles and 2 runs scored.  Starter Brandon Hsu went 4 innings striking out 3 for the win.  Junior Henri Boudreau (0/3 1 RBI) came in to pitch the top of the seventh, up 4-3 with bases loaded and one out.  He struck out two to end it.  Seniors Joe Messina (1/3 1 RBI) and Kyle Hsu (0/3 1 RBI 1 R) each drove in a run.  Jack Plourde (1/4) and Ben Garfinkel (1/4) pitched well for ConVal scattering 5 hits and striking out 3
The Boys Lacrosse team improved to 5-0 with a 17-6 win over Alvirne. The Jv team improved to 2-0 with a 15-0 win.
Games for Tuesday – May 7th:
Girls Lacrosse host Kingswood, Varsity at 4:30pm and Jv to follow
Boys Tennis host Bow, at 4pm, dismissal at 2:20pm
Track host Mascenic and CV at 4pm
Softball
 at Hanover ,dismissal at 1pm, bus at 1:15pm  game at 4:30pm – 
postponed