Games and results for: May 8-9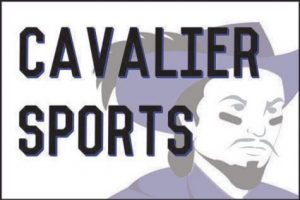 Results from Wednesday – May 8th :
The Girls Tennis team won their second match in a row with a 5-4 win over Milford. Singles winners were Lia Eisenberg, Samantha Morse, and Hannah Escadon.Doubles winners were Eisenberg / Escadon and Natasha Ferro /Morse.
The Baseball team improved to 8-1 with a 5-4 win over the Coe-Brown Bears. Junior Henri Boudreau pitched 5 innings for the win scattering 3 hits and striking out 7 (struck out the first 5 batters).  Senior Joseph Messina went 2/3 with a 2 run  HR and senior Kyle Hsu 1/3 (double) with 2 RBI led the offense
The Boys Lacrosse team remained undefeated at 6-0, with a 12-3 win over ConVal. Tim Sulin had 3 goals and an assist,while Jon Kroposki , JJ Fiore and Hunter Hudzik had 2 goals each. Joe MacDonough won 17 out of 18 face-offs to keep the offense rolling. The Jv's won 8-1.
The Girls Lacrosse team improved to 7-0 with a 17-6 win over Division 1, Nashua South. Kelsey Sweeney scored 4 goals and had 2 assists which currently puts her at 98 career goals. Tasha White had a phenomenal game scoring 4 goals, assisting 2, and earning 6 draw controls. Paisley Broadhurst scored 3 goals, while Abbey Magnuszewski scored 2. Victoria Bruzik, Sydney Reichard, Ellie Maxwell, and Rachel Cerato each contributed 1 goal to round out HB's scoring. The defense was led by Caroline Smith, Reagan Berry, and Nicole Heiter. Olivia Valentine played a great game in net recording 8 saves
The Volleyball team improved to 6-3 with a 3-2 win over Winnacunnet. Match scores were 25-21, 25-22, 15-25, 21-25, and 15-10. Top performers were
Matt Wojick 18 kills 4 aces, Connor Russell 14 kills 6 aces, Josh Ide 41 assists 5 aces, Quinten Wimmer 3 blocks and Felix Yang 3 aces 5 digs.
The Unified Track team hosted their first home meet this year, and had a fantastic time!  It was a beautiful day, and we were so grateful to have a great showing of support from the staff! Tim, Jazz and Riley had great running times, Heather, Katelyn and Brendan had awesome shotput distances, and Matt, Brendan and Thea got personal bests on the long jump.  We had an excellent meet at home!
The Softball team lost a hard fought contest to Coe-Brown 5-9, after being tied through the end of 5 innings. HB was led by Ally Johnson (2-4, 2 doubles, 3 rbi's) and Cassidy Pigott (2-2, double).
The Jv Baseball team defeated Coe-Brown 17-6, behind the hitting of Quinn Connors. Quinn homered, doubled and had 3 singles to lead the Cavaliers.
Jimmy Park was on the mound and went 4 innings , allowing 5 runs on 4 hits while striking out 4.
Games for Thursday – May 9th :
The Girls Lacrosse team will host a Varsity doubleheader playing Keene at 4pm and then Alvirne at 5:30pm.
The Boys Lacrosse team will travel to John Stark, dismissal at 1:45pm, bus at 2pm , Varsity game at 4pm and Jv game at 5:30pm
Girls Tennis at Kingswood , dismissal at 1:30pm, bus at 1:45pm and match at 4pm