Games and results for: May 9-11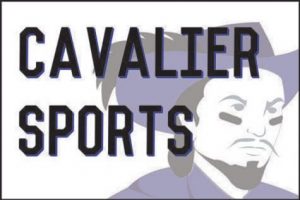 Results from Thursday- May 9th :
The 
Boys Lacrosse team
 improved to 7-0 with a 7-6 win over John Stark.Dylan Terenzoni  scored 3 goals with an assist,Joe O'Reilly had 2 goals with 2 assists with single scores by Tim Sulin,Brendan Corban and Blake Bergerson.Sal Vella was solid in winning 10 of the 16 face-offs. Scott Walsh had 12 saves in net. The Jv team also won.
The Girls Lacrosse team improves to 9-0 with 2 wins during a rare double header today.The highlight of the day was Kelsey Sweeney scoring her 100th goal, with her career goals now at 106. HB had a dominant win over Division 1, Keene with a score of 16-4. 4 players from HB each scored 4 goals: Kelsey Sweeney, Paisley Broadhurst, Tasha White, and Abbey Magnuszewski.  Victoria Bruzik and Nicole Heiter each added 2, while Meghan Veino rounded out the scoring with 1 goal. HB has a great game controlling the midfield, winning 18 out of 21 draws. In the second game of the double header, HB won 19-4 over Alvirne. Kelsey Sweeney lead all scorers with 6 goals and 3 assists. Paisley Broadhurst had 3 goals and 2 assists, while Victoria Bruzik added 3 as well. Tasha White  and Abbey Magnuszewski each added 2, while Ellie Maxwell, Brooke Allanach, and Emma Ruvido each scored 1. HB dominated the midfield, winning 18 out of the 24 draws, and causing 4 turnovers.
The Girls Tennis team lost to Kingswood 8-1. The lone singles winner was Samantha Morse was the sole winner. Morse and Escadon lost in a nail biting tie breaker. Natasha Ferro and Emma Elkin's first doubles match together was close with Kingswood taking the match 8-6.
Games for Friday – May 10th
Baseball/Softball @ Plymouth, dismissal 1pm, bus at 1:15pm, games at 4pm
Jv Baseball/Softball host Plymouth at 4:30pm
Boys Lacrosse host Manchester Central , Varsity only at 4pm
Girls Tennis host Windham at 4pm ,dismissal at 2:20pm
Boys Tennis at Windham , dismissal at 2pm , bus at 2:15pm match at 4pm
Volleyball at Windham ,dismissal at 2pm , bus at 2:15pm ,V at 5pm and Jv at 6:15pm
Saturday – May 11th  
Track at Milford, bus at 8:45am, meet at 10am
Softball at Hanover, bus at 8am , game at 11am