Games and results for: May 10-13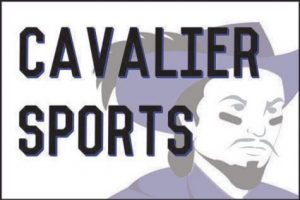 Results from Friday/Saturday – May 10/11 :
The Boys Lacrosse team improved to 8-0 with a 19-7 win over Manchester Central. Joe O'Reilly had 9 pts. followed by JJ Fiore -7pts, and Hunter Hudzik-3pts.Joe MacDonough won 30 of 31 face-offs while Scott Walsh had 4 saves.
The JV Baseball team defeated Plymouth 9-7. Cam Guay,Paul Vachon and Alex Piek  had multiple hits for the Cavs. Zach Sommer started off on the mound for HB surrendering 6 runs on four hits over three innings and striking out four. Guay came in and shut down Plymouths offense only allowing one run in the final inning.
The 
Softball team
,winners of 6 of their last 7 games, was led by Cassidy Pigott (2-3, 4 rbis's) and Ally Johnson (2-3). Ally Johnson pitched all 7 innings, racking up 9 k's.
The Baseball team  beat Plymouth 3-1 in 8 innings Saturday to improve to 9-1. Sophmore Brandon Hsu (3 IP, 1 R, 0 H, 5 K) and Junior Henri Boudreau combined to no hit the Bobcats.  Boudreau pitched 5 innings striking out 5.  He went 2/3 at the plate driving in the go ahead run in the top of the 8th.  Senior Joe Messina doubled, scored a run and had an RBI.  Andrew Baxter pitched 7 innings for Plymouth striking out 4 and giving up 1 earned run.
The track teams competed at Milford with the boys team taking first place while the girls  team took fifth place. Earning first place were the boys 4x400m relay team of Nathan Maloney,John Kotelly,Kyle Simpson and Jordin Stone. JJ Kennedy – 100m race,Jordin Stone-800m race, Chase Adams- 110 and 300 hurdles, Victoria Rezzardy-400m and Lily Jackson- discus and javelin.
The Girls Tennis team lost to Windham, 9-0, with Hannah Escadon losing a close singles match by tiebreaker.
The 
Volleyball team
 lost to Windham 3-0 by scores of
25-19, 25-18,and  25-19.Top performers were Matt Wojick 7 kills 3 blocks,Quintin Wimmer 4 kills 3 blocks,Sander Wimmer 4 kills,Joshua Ide 19 assists
and Felix Yang 5 digs.
Games for Monday – May 13th :
Softball at Plymouth, dismissal at 12:45pm , bus at 1:00 PM , game at 4:00pm
Girls V Lacrosse at John Stark  and Baseball at Kearsarge, dismissed at 1:30pm, shared bus at 1:45pm. Drop off Girls Lacrosse @ John Stark Continue on to Kearsarge w/ Baseball.
Girls Jv Lacrosse at John Stark, bus at 4pm, game at 5:30pm
Volleyball at Souhegan , bus at 4:00 pm bus , jv game at 5:15pm and V to follow
Tentative – Boys Tennis at Oyster River, dismissal at 1:30pm, van at 1:45pm and match at 4pm.
Boys Lacrosse host Man.West at 4pm and jv to follow
JV Softball hosts Kearsarge at 4pm