Games and results for: May 13-14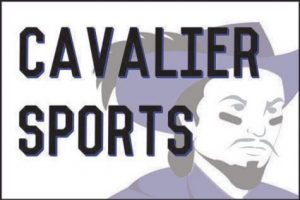 Results from Monday- May 13th :
The Girls Lacrosse team improved to 10-0 with a 20-10 win over John Stark.Olivia Valentine had 10 saves in goal. Sydney Speir, Dana Ulrich, Reagan Berry, Jillian O'Hara, and Rachel Ash played strong defensively. Abbey Magnuszewski finished the day with a team-high 5 goals plus an assist. Tasha White, Paisley Broadhurst, Victoria Bruzik and Kelsey Sweeney all put 3 goals in the net. Kelsey Sweeney also led the team with 3 assists. Tasha White led the team with 8 draw controls. Morgan Broadhurst, Meghan Veino, and Caroline Smith each scored a goal.
The  JV girls lacrosse had an impressive 11-2 win against John Stark. Ari Friedman, Hallie Bardani, Kaytlin Catriotta each scored twice on the day. Grace Wilson tied for thr team lead with an assist. Payton Arborgast, Cassie Shoots, Emma Ruvido, Sophia Walle and Sammy Atlas each added a goal. Sarah Dryer, Lindsey DeJoie, MacKenzie Jusczak, and Sophie Warren all played great defensively in front of Meghan Flannery who ended the day with 3 saves.
The Baseball team improved to 10-1 with a 14-5 win over Kearsarge. Grant Snyder went 3-3 reaching base in all 5 of his at bats with 3 RBI and 3 runs scored in the Cavaliers 15-4 road win against Kearsarge Regional High School.  Junior Henri Boudreau (1/3 HR 3 RBI) and Max Mello (1/5 HR 2 RBI) homered for the Cavs.
The Boys Lacrosse team improved to 9-0 with a 18-4 win over Manchester West-Memorial.Joe O'Reilly had 4 goals /4 assists, Hunter Hudzik scored 4 goals and 3 assists , JJ Fiore had 5 goals and 4 assists.Scott Walsh and Connor Sanborn each had a save in goal. The Jv team won 2-1.
The Volleyball team improved to 7-4 with a 3-0 win over Souhegan. Scores were 25-19,25-22 and 25-23. Top performers were Sander Wimmer -7 kills,Quintin Wimmer -4 kills /3.5 blocks,Owen MacMillian – 4.5 blocks, Max Marshall – 10 assists and Felix Yang -3 aces. The Jv's lost 2-1.
The Girls Tennis team lost to Oyster River 8-1. The lone winner was Lia Eisenberg in the # 3 singles.
The Softball team fell to 6-5 with a 7-3 loss to Plymouth.
Games for Tuesday – May 14th :
Baseball /Softball at Man.West , , bus at 2:45pm , games at 4:30pm ( tentative)
Unified Track at Keene, dismissal at 1:15pm , bus at 1:30pm and meet at 3:30pm