Games and results for: May 15-16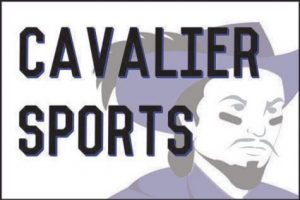 Results from Wednesday – May 15th :
The Boys Tennis team improved to 12-0 with a 9-0 win over Pelham. Singles winners were Nic Vahe,Darius Paradie,Max Burns,Ben Zielinski,Alex Anghel and Cole Lorig. Doubles winners were Vahe/Lorig , Tom Ackerley/Rory Klauber and Sreekar Chilakapati/Will Pesiridis.
The Girls Tennis team ended the season with a 6-3 win over Pelham. Singles winners were Delaney Weimer, Samantha Randlett, Samantha Morse, and Hannah Escadon. Doubles winners: Randlett/Weimer and Escadon/Ferro.
The Boys Lacrosse team improved to 10-0 with a hard fought 7-5 victory over Merrimack Valley. Tim Sulin had 2 goals, while Joe O'Reilly,Hunter Hudzik,JJ Fiore,Joe MacDonough and Blake Bergerson tallied one each.Joe MacDonough won 11 of 15 face-offs while Scott Walsh had 13 saves in goal. The Jv's won 8-1.
The Girls Lacrosse team beat Coe-Brown 16-6 moving the record on the year to 11-0. Kelsey Sweeney led the team with 4 goals and 2 assists. Paisley Broadhurst and Abbey Magnuszewski each scored 3 times. Tasha White had a goal, 2 assists, and a team-high 4 draw controls. Victoria Bruzik scored 2 goals. Rachel Cerato, Meghan Veino, and Morgan Broadhurst each had a goal. The entire team played very strong against Coe-Brown, especially Grace Wilson, Hallie Bardani, and Sarah Dreyer who were called up from the JV team for the game.  

The Baseball team improved to 11-1 with a 6-2 win over Hanover. Junior Henri Boudreau pitched a complete game striking out 5 for the win.  He also went 1/3 with an RBI.  Junior Ryan Coutu went 1/2 2B with 2 RBI and Kyle Hsu doubled and scored a run for HB.
The Softball team improved to 8-5 with a 6-5 victory over Stevens, in an extra inning thriller. HB went into the bottom of the 7th inning leading 5-2, but Steven's tied the score on a 3-run, two out HR. In the top of the 8th,  Skykar Mack scored the winning run on a sacrifice fly by Ally Johnson. HB was led at the plate by Skylar Mack and Delayni Kovalchek, who each went 2-4 at the plate.
Games for Thursday – May 16th :
Baseball/Softball at Oyster River,dismissal at 1:15pm , bus at 1:30pm and games at 4:30pm
Girls lacrosse at Hanover, dismissal at 1:15pm, bus at 1:30pm , V at 4:30pm and Jv at 6pm.
Track teams at Southern Cluster Meet, dismissal at 1:45pm , bus at 2pm and meet at 3:30pm
Volleyball hosts BG ,jv at 4:30pm and V 5:45pm
Jv Softball hosts Oyster River at 4:30pm