Pumpkin vs pecan pie
As Halloween comes to a close and Thanksgiving is right around the corner, pumpkin pie is among popular discussion. Pumpkin pie has the delicious qualities of richness and creaminess. Pumpkin flavoring is a well liked choice when the leaves start to change color and fall off the trees. Just as sweet, pecan pie is also very popular around autumn because it is a popular Thanksgiving dessert. Both are filling, and pair perfectly with vanilla ice cream, but which is more loved?
A poll out of 50 students showed that 86% of students preferred pumpkin pie over pecan pie. Alyssa Rich, '15, said,"Pumpkin pie is my favorite because it has a unique flavor that works perfectly in the fall. It only takes a little of the pie to fill my craving for it because it's so flavorful. Nothing can beat my mom's pumpkin pie that she makes just for Thanksgiving." The 12% that said they liked pecan pie more, Jenna Hyatt, '14, said "It's crunchy, gooey and really sweet." The 2% left over were unable to decide which one was their favorite and decided to stay neutral on the subject.
People that favor the pumpkin pie can find this signature fall flavor of pumpkin at Starbucks in a fall latte, or in homemade pumpkin chocolate chip cookies, or Dunkin Donuts' muffins and donuts.The fall fever is in the air and can be found in most of the local businesses in the New England article.
Leave a Comment
About the Contributor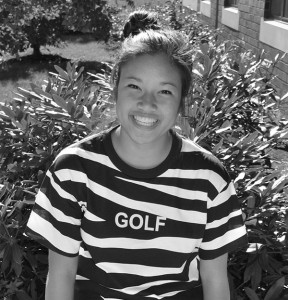 Lian Tumas, Contributor
Lian Tumas is a senior at HB and loves to hang out with her friends and have fun and make memories. Her best friends include her two guinea pigs. Tumas...