Games and result for: May 17-20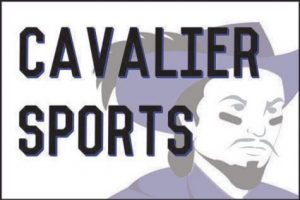 Results from Friday/Saturday/Sunday – May 17th/18th/19th :

The Boys Lacrosse team defeated Merrimack, on a rare Sunday afternoon game ,17-7 , to remain unbeaten on the season at 11-0. Hinter Hudzik had 4 goals and an assist while Tim Sulin, Blake Bergerson and Jon Kroposki each talled 3 goals.Joe O'Reilly had 2 goals/5 assists with Joe MacDonough and Dylan Terenzoni each scoring once with Dylan also having 4 assists. Scott Walsh had 9 saves in goal. The Jv's won 7-2.
The Boys Tennis team defeated Oyster River , 5-1, and defeated Windham 5-2, to finish the regular season at 14-0 and the #1 seed in the NHIAA Division II Boys Tennis Tournament.
Games for Monday – May 20th :
Boys Lacrosse host Derryfield, V at 4pm and Jv to follow.
Volleyball host Pinkerton, V at 4:30pm and JV to follow.