Games and result for: May 20-21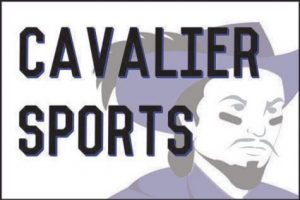 Results from Monday -May 20th :
The 
Volleyball team
 improved to 9-4 with a 3 game sweep of Pinkerton in the annual   Kendall 
Van
Schoick
 Memorial match. Scores were 25-22,25-15 and 25-11. Top performers were Michael Moscatelli 13 kills and 2 aces ,  Sander Wimmer 11 kills 4 aces, Joshua Ide 32 assists and Matt Wojick 2.5 blocks and 3 aces.   
The Boys Lacrosse team lost for the first time this season and fell to The Derryfield School, 10-4. Scoring for the Cav's were Dylan Terezoni(2) , Joe O'Reilly and  Jon Kroposki. Assists were by Kroposki (2), Joe MacDonough and O'Reilly. Scott Walsh had 13 saves in goal.
Games for Tuesday – May 21st :
Girls Lacrosse host Kingswood at 4pm/5:30pm
Boys Tennis travels to Manchester West for the Quarter-Finals of the NHIAA Division II Boys Tennis Championships. Dismissal at 2:15pm and match at 4pm