Games and results for: May 21-22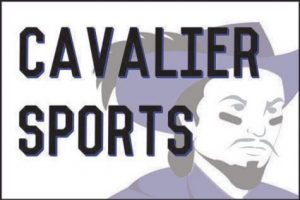 Results from Tuesday – May 21st :
The Boys Tennis team defeated Lebanon , 7-2 , in the Quarter-Final round of the NHIAA Division II Boys Tennis Tournament to advance to the semi-finals. Winning singles were Darius Paradie,Max Burns,Ben Zielinski,Alex Anghel and Cole Lorig. Doubles winners were Paradie/Anghel and Burns/Zielinski.
The  Girls Lacrosse team beat Kingswood 22-3, to improve to 12-1. Kelsey Sweeney led the team with 5 goals and 2 assists. Paisley Broadhurst added 4 goals and 2 assists. Tasha White and Abbey Magnuszewski each scored 3 times. Rachel Cerato scored 2 goals while Victoria Bruzik, Meghan Veino, Brooke Allanach, and Sydney Speir each had a goal. HB dominated the midfield winning 19 draw controls. Caroline Smith, Reagan Berry, Ellie Maxwell, and Nicole Heiter played a strong game defensively, anchored by goalie Olivia Valentine.
Games for Wednesday – May 22nd :
Baseball at Con-Val, , bus at 3pm and game at 5pm
Girls Lacrosse at Spaulding , dismissal at 1:15pm, bus at 1:30pm, V only at 4pm
Softball host Con-Val at 4pm
JV Baseball host Con-Val at 4pm
VB host Londonderry, Jv -4:30pm and V-5:45pm
Boys Lacrosse host Winnacunnet, V-4pm and Jv-5:30pm