Games and results for: May 24-28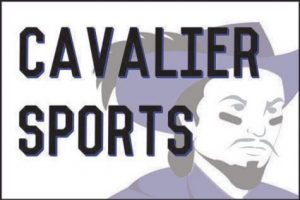 Results from Friday/Saturday – May 24/25 :
The Boys Track team finished as the Division II State Runner-up at the NHIAA Div II Track Meet at UNH. Top performers were , JJ Kennedy: 2nd place in Long Jump and 4th place in the 100m; Isaiah Velez: 2nd place in 100m ;Chase Adams: 3rd place in the 110 Hurdles and 3rd place in the 300 Hurdles
Joey Dias: 4th place in long jump;Jordin Stone: 5th place in the 800m;4x 400 m team: 2nd place with Aidan Maguire, Nathan Maloney, Kyle Simpson, and Jordin Stone; 4×800 team: 2nd place with Aidan Maguire, John Kotelly, Kyle Simpson, and Jordin Stone;Boys 4×100 team: 4th place with Rob Bardani, Isaiah Velez, Joey Dias, and JJ Kennedy.
The Girls team finished 16th with Lily Jackson placing 2nd in the Discus.
The Volleyball team improved to 11-4 with a 3-0 win over Keene.Match scores were 25-14, 25-21, and 25-15. Top performers were Sander Wimmer 8 kills 3 aces 2 blocks,Matthew Wojick 5 kills 2 blocks,Quintin Wimmer 6 kills, Jason McIlwrath 2 blocks and Felix Yang 9 digs.The Jv team won 2-1.
The Boys Lacrosse team lost to Windham 9-8 to fall to 11-3. Scoring for the Cav's were Joe MacDonough and Tim Sulin with 3 goals each while Dylan Terezoni and  Jon Kroposki each scoring once. Scott Walsh had 10 saves in goal.
Games for Tuesday – May 28th :
Unified Track Championships at Alvirne, dismissal at 1:45pm , bus at 2pm , meet at 3:30pm.
Boys Tennis at the Divison II State Championships at Bedford HS vs Portsmouth , dismissal at 2pm , bus at 2:15pm , match at 4pm.
Boys Volleyball at John Stark , bus at 3pm , Varsity only at 4:45pm.