Games and results for: May 28-29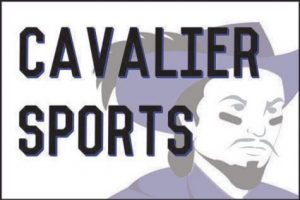 Results from Tuesday -May 28th :
The 
Volleyball team
 defeated John Stark, 3-0, to finish the regular season at 12-4.Match scores were  25-16, 25-20, 25-19. Top performers were Matt Wojcik 19 Kills 1 Ace,Josh Ide 24 Assists,Marshall Coutu 2 Kills, and Connor Russel 5 Kills.

Games for Wednesday – May 29th :
The Softball team travels to North Conway as the # 9 seed to play # 8 seed, Kennett High School in the first round of the Division II NHIAA Softball Championships. Dismissal at 11:45pm , bus at noon, and game at 4pm.
The # 2 seeded Girls Lacrosse team hosts # 7 seeded Hanover in the Quarter-Final round of the Division II NHIAA Girls Lacrosse Championships. Game time is at 5pm.
The Unified Track team travels to Alvirne for the NHIAA Unified Track Champoinships. Dismissal at 1:45pm, bus at 2pm and meet at 3:30pm.
The Jv Volleyball team travels to Coe-Brown for a JV Tournament, Dismissal at 12:45pm , bus at 1pm , matches start at 3pm.\