Games and results for: May 29-30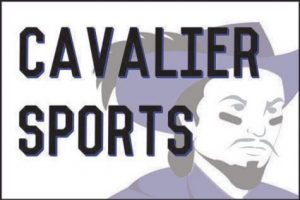 Results from Wednesday – May 29th :
The Girls Lacrosse team advances to the final four as the 2nd  seed with a decisive 18-1 win over Hanover. HB came out strong, scoring within the first 3 minutes and went on to score 15 unanswered goals. Abbey Magnuszewski and Paisley Broadhurst lead all scorers with 4 goals while Kelsey Sweeney, Tasha White, and Victoria Bruzik each scored 3. Nicole Heiter added one goal late in the second half to round out HB's scoring. The team was anchored by goalie Olivia Valentine who played a terrific game in net, recording 10 saves. Caroline Smith, Reagan Berry, Nicole Heiter, and Ellie Maxwell played solid defense holding Hanover to only 1 goal. HB will play next in the semi finals on Saturday at 5 pm at Stellos stadium, where they will face off against the # 3 seed, Winnacunnet.
 At the Unified Track Championships , Jasmine placed 2nd in the 100 and our relay team A (Jasmine, Tim, Rachel and Paige) earned a 6th place ribbon!
The Softball team traveled to North Conway to take on the 8th seeded Kennett Eagles and were defeated 6-0 to end their season at 9-8.
Games for Thursday – May 30th :
The Boys Tennis team travels to Bedford High School to compete against Portsmouth for the NHIAA Division II State Championships. Dismissal at 2pm, bus at 2:15pm and match at 4pm.
The Boys Lacrosse team hosts Bow in the Quarter-Final round of the NHIAA Division II Boys Lacrosse Championships. Game time is 5pm