Results for: June 4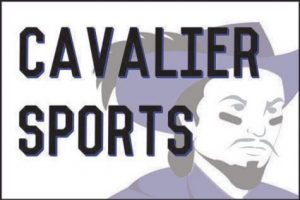 The Baseball team  came from behind three times to beat John Stark and advance to the Division II Championship game on Monday at Fisher Cat Stadium .  Junior Grant Snyder went 2/4 with 4 RBI and Senior Joe Messina hit a 2 out double in the bottom of the sixth inning driving in two runs breaking a 6-6 tie.  Brandon Hsu and Henri Boudreau held John Stark to 1 earned run striking out 7.  Max Mello and Ryan Coutu also had two hits for the Cavs.
The
Volleyball team
advances to the Division I semi-finals with their 3-2 win over TImberlane in the Quarters. Down 2-1 the Cav's came back to win 2 straight for the win. Match scores were 25-16, 19-25, 23-25, 25-17, and 15-9.Top performers were 
Felix Yang 13 digs, 
Jack Sinclair 8 digs, 
Matthew Wojick 17 kills,
Sander Wimmer 13 kills,Quintin Wimmer 3.5 blocks and Connor Russell 3 aces.The Cavaliers next play Windham in the semifinals at Nashua North on Thursday at 7 PM.