Results for: June 6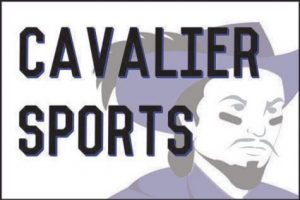 Results from Thursday – June 6th :
The Boys Volleyball team wrapped up their season at 13-5 when they were defeated by Windham 3-0 in the Division I semi-finals. Scores were 25-15, 32-30, and 25-23. Top perfomers were Matthew Wojick 14 kills,Sander Wimmer 12 kills,Quintin Wimmer 2 blocks,Josh Ide 31 assists and Felix Yang 11 digs 2 aces. Congratulations on a great season.
The Baseball team will play for the Division II State Championship on Monday , June 10th, at Delta Dental Stadium at 4pm.
There will be a fan bus for the baseball game.There is no cost to ride the bus but there is an admission fee to the game ($ 7 for students.) Please sign up in the AD office by the end of the day Friday if you would like to go on the bus. We need a minimum of 20 fans to take the bus.
Spring Sports Award night is Wednesday , June 12th , at 6:30pm in the Auditorium.