Student Government Elections
During CAVBlock last Wednesday, student government candidates from all classes spoke to their student bodies in an attempt to sway voters before the election. All positions, excluding Secretary for the class of 2022, are filled with vibrant aspiring public servants ready for the new school year. Starting in September, the head of the student body's government will be rising Senior, Mary Martin '20.
An incumbent 2020 treasurer running for reelection, Ram Senthilkumar '20, lost his seat in Wednesday's election. "I wasn't confident, because a lot of rumors were going around that I wasn't doing my job," said Senthilkumar. "I'm upset that I lost, but I'm not upset that I lost to him [Ryan Coutu]," he explains. He further elaborated that a ballpark estimate of 90% of senior dues need to be collected next year, a task that he finds will be difficult for the renewed Ide administration to cope with. He concluded that "Coutu is a great guy, and the council is in good hands."
Results below:
Student Body President: Mary Martin '20
Student Body Vice: Jess Hu '21
Incoming Senior class (2020):
Class President: Joshua Ide
VP: Henri Boudreau
Secretary: Lillian Coady
Treasurer: Ryan Coutu
Representatives: Harry Bates, Ari Friedman, Katherine Fry, Noah Penesack, Madeline Harley
Incoming Junior class (2021):
Class President: Joey Oetjens
VP: Meghan Flannery
Secretary: Caitlyn Treacy
Treasurer: Cassie Shoots
Representatives: Dan Aulbach, Lia Eisenberg, Annie Hazelton, AnnMarie Tremblay
Incoming Sophomore class (2022):
Class President: Abbie Ogren
VP: Sam Shepard
Secretary: seat left unfilled
Treasurer: Jalisa Cora
Representatives: Rin Bateman, Lara Coady, Emily Otte, Kelsey Sova
About the Contributor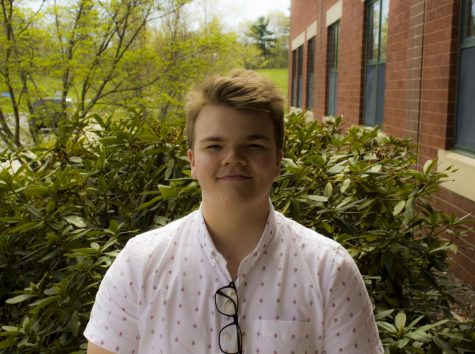 Harry Bates, Asst. Head Editor
Harry Bates '20 is ecstatic to return as the Assistant Head Editor for CavChron this year. He enjoys reporting on relevant affairs and discussing topics...