Dining with an allergy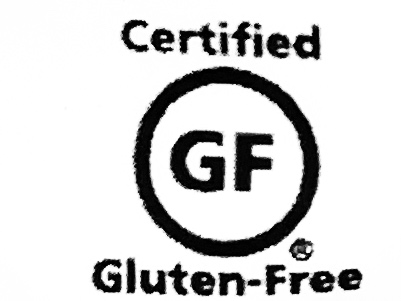 It was five o'clock, my family and I were getting ready to go out to dinner for my sister's 10th birthday. Following our tradition, she got to pick the restaurant. Not thinking much of it, I hopped in the car. We headed towards the restaurant when it finally hit me that I had never been there before. Frantically pulling out my phone, I went to look up the menu. I realized I may not have any food options.  
Going out to eat with a gluten allergy, or any allergy for that matter, can be an incredibly challenging experience. Most times you are stuck just getting a salad. It can be super exciting when I go somewhere with an allergy menu, or with many allergy friendly options. When finding a place that offers gluten free bread, or gluten free crust, I am able to get almost anything on the menu. For the most part though, I don't get much of a variety of options. Places like fast food restaurants are extremely unsafe because the chances of cross contamination are highly likely. "As a vegetarian I find that most fast food joints aren't very understanding of dietary restrictions," said student at Hollis Brookline High School, Hailey Yarrusso '23. Whether it's the challenge of finding something I can actually eat on the menu, or watching my friends eat delicious meals while mine is very bland, going out to eat with an allergy usually isn't that exciting. 
Dining out can be fun and relaxing, but not for everyone. According to CNN, there are millions of Americans with life threatening allergies that struggle to feel completely safe when going out to eat. When going to a restaurant, you should feel relaxed. You are paying people for their service, and to prepare food and drinks for you. Having to worry that they could have messed up, or could not fully understand the allergy can be extremely draining. 
As I looked up the restaurant, I realized that they actually had many gluten free options labeled on their menu. I was incredibly excited. It's not often that I end up lucky at a restaurant without doing research beforehand. I took a look, and saw that they had gluten free chicken parm. That meant that they had gluten free breadcrumbs, AND gluten free pasta. I knew right away what I was getting. I just had to make sure there was no cross contamination. 
Our meals were brought out, and they all looked delicious. Mine came on a square plate while everyone else's was on a circle plate. This was supposed to signify that it was an allergy and there was special preparation for it. I took a few bites, and the waiter and manager came running out of the kitchen. They had made a mistake, and given me regular pasta. They instantly brought the plate back to the kitchen, and a few minutes later came back out. The manager deeply apologized saying that there had been miscommunication between the waiter and the chef, leading them to make the regular pasta. My heart dropped. I knew I was going to be sick. 
When I had gotten to the restaurant,  I was told of their procedures, and how they are extremely safe with allergies. I was assured, just like this restaurant, that their employees went through intense training. I had no worry at first, yet now all I could think about was how awful I was going to feel later. 
Some restaurants are very careful. Not Your Average Joe's, in Nashua, New Hampshire, teaches their employees all about allergies and how to handle them."All staff members go through a thorough training as to how to handle any and all allergies. Gluten-free is the most common. All other allergies have a 7-step procedure which entails having a manager or chef go to the table and make sure they have all the details. The server then rings in the order once the manager has okayed it and also notes what the allergy is. The server then verbally tells the chef. A manager or the chef brings the food to the table and confirms for the guest that it has been prepared correctly. A server then checks back to make sure everything is okay for the guest and a manager does the same," says a Not Your Average Joe's employee. 
No matter what, anyone with an allergy is going to have to be extremely careful when eating out. It does not matter how many times a person is assured they are safe, they should still watch out for what they are consuming. Luckily for me, my allergy is not deadly, but not all others can say the same. It is defendant that anyone with an allergy should do their research, and only eat at places they are 100% comfortable at.