Christmas too early?
Everyone has seen the Best Buy Christmas commercials with Santa Claus coming down the chimney with sleigh bells jingling to deliver the newest and best electronic devices.The new XBox, an iPad, a Kindle Fire all underneath the perfect Christmas tree with the toy train underneath. That is when the holiday spirit is in the air, but has it come too soon?
Just a few days after Halloween, Christmas commercials have been flooding the breaks between the Sunday football games, and the top prime time television shows. Is this too soon? Mr. Berkskaug said, "I can't wait until Christmas; I love putting up the lights, decorations, and spending time with my family. It can never come too soon." The spirit is already in the air and many people are already preparing for Christmas.
For others, they feel that Christmas has come too early. Senior Class President, Grant Johnson, '14, said, "I think that Christmas has come too early because of the idea that I am walking through Wal-Mart a week before Halloween seeing things for Christmas. I just find it ridiculous, but that's capitalism for you." Christmas has become a huge opportunity for entrepreneurs to sell their products. Many flood in to buy those new iPads, and motor companies even offer deals for buying new cars during the holidays,
For many, Christmas is a celebration and it can never come too early. It is a time of happiness and joy, but for others it may have come too early. Officer Bergeron said, "Yes, Christmas has come too early considering I'm a parent. In all seriousness, I love the holidays and spending time with my family. I feel that Christmas has become too materialistic and has lost the true values of appreciating the things that you have and a time of giving to others."
About the Contributor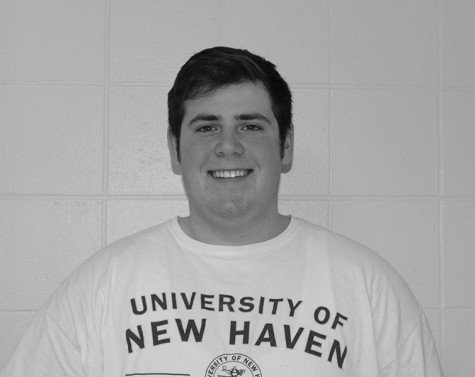 Harrison Newman, Sports Center
Harrison Newman came to Hollis Brookline in the winter of 2013. Quickly becoming an active member on the football team, he took to step into the realm...