Balanced Café: Worth the price?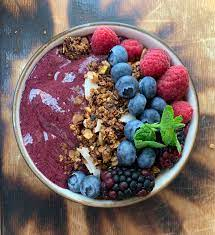 A new cafe in Amherst on 101A opened recently, focusing on smoothies, wraps, salads, and acai bowls. Found in the same building that A&E coffee formerly was in, Balanced Cafe is situated in the plaza with Mother & Child, Dutch Epicure, and an antique store. This is the third Balanced Cafe in the area, with other locations in Plaistow and Windham, New Hampshire. 
Balanced Cafe follows the same modern aesthetic as other restaurants serving acai bowls and smoothies in the greater Nashua area, including Playa Bowls and Pressed Cafe. Balanced Cafe, however, focuses on the environment within its walls. The location is a converted house, making the interior welcoming but modern, filled with greenery and comfy seating. There is a warm atmosphere with lots of different types of seating and quiet corners to enjoy your food. 
Employees at Balanced Cafe are friendly and up-beat, offering tips and suggestions for the best menu items. The food is served wherever you have chosen to sit, whether that be at the high top against the window or tucked in an armchair. 
Despite the welcoming feel, the prices can be steep, though so can those of their competitors. Acai bowls run upwards of $12.49 at Balanced Cafe as compared to $11.50 and $11 Pressed Cafe and Playa Bowls respectively. 
Regardless of the price, the acai bowls, toasts, smoothies, burritos are colorful and packed with flavorful ingredients. The flavor and quick service make Balanced Cafe the perfect place to stop for lunch or a quick catch up with friends after school. 
For value, I give Balanced Cafe a 4 out of 5 stars. For service, 5 out of 5 and for taste 5 out of 5.