Hockey season revival
The loss of a dear friend and senior teammate, Cam Ricard '14, took a big hit for the HBHS hockey team. Rallying together, the team was able to get back on track to have their season.
The administration and athletic directors contacted the NHIAA and informed them that the Hollis-Brookline hockey team did not have enough players to compete in varsity Division III. "We were all upset with the loss of our friend and the loss of our season, we still want to play, that is what Cam would have wanted." said Tom Johnson '15.
Upset by this news, the team would do anything to get to have a season. With the need of three players to complete a full roster  Harry Fetter '14, Flaherty '14, and Zach Powers '14, filled those position. Johnson said, "It was incredible that these three joined our team and we are able to play in JV Division I."
They got their season back and their first game was  Jan. 7 facing off against Hanover. "Tensions were very high that say," Johnson commented,"the captains told us before the game that it doesn't matter that we are playing in a JV division, but that the season is about being together as a team and honor the memory of our friend." The team suffered a 5-4 loss.
Johnson said, "We aren't happy that we lost the game, no one likes losing, but each time we play it's about leaving it all on the ice, enjoy playing the game, and honoring Cam." The hockey team has their season again and will be playing at home against Sanborn on Wednesday, Jan 15. "We are back at full strength, but we will never be able to replace our fellow brother on the ice, our season is dedicated to him."
About the Contributor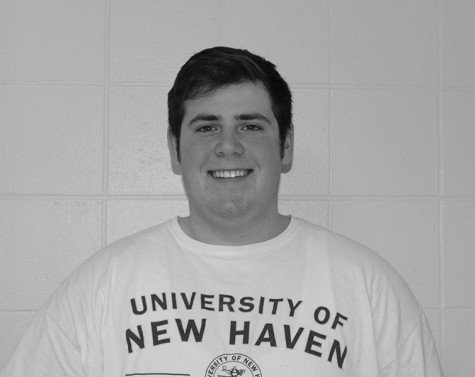 Harrison Newman, Sports Center
Harrison Newman came to Hollis Brookline in the winter of 2013. Quickly becoming an active member on the football team, he took to step into the realm...