Super Bowl Snow-day?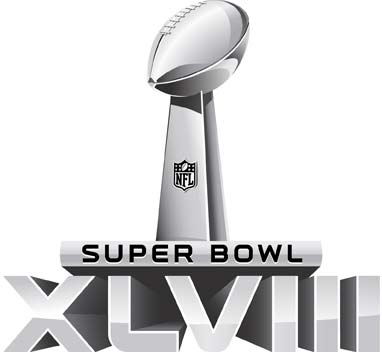 The first Sunday of February is always a big day for any TV sports viewer, whether they are a die-hard sports fan, a casual viewer, or someone who never watches sports on any other day of the year. With mass appeal around the country, the Super Bowl is a day where a large majority of the population comes together to eat a lot of food, drink a lot of beverages, and watch four hours of football, music, and high quality commercials.
The Super Bowl is a time of bonding with friends and family, and enjoying a game between the two best teams in the NFL who are battling to become champions. The two teams competing this year on February 2 will be the Denver Broncos and the Seattle Seahawks, who both came into the playoffs as the top teams in their respective conferences. The Broncos, led by quarterback Peyton Manning and a high scoring offense, defeated both the San Diego Chargers and New England Patriots in impressive performances on their journey to New Jersey for the game, while the Seahawks defeated the New Orleans Saints and the San Francisco 49ers to advance to the game.
To add to the appeal to the game, this will be the first "cold-weather" Super Bowl in history, which has received mixed opinions from the fans of the game. Shea Farrell, '14, does not like the idea of the game being played outdoors, and said, "I think it's outrageous that the two best teams in the NFL are going to have to deal with weather conditions. It's the Super Bowl and conditions shouldn't play a factor. It should be played either in a dome or somewhere with consistently good weather." With conditions that could include snow, rain, and freezing temperatures, along with the fact that both teams competing are located in the west-coast of the country, this Super Bowl is bound to be one of the most interesting games in history.
Whether you are a football fan yourself or you're just a fan of entertainment in general, there will be something for everyone when the time comes for the big game on Sunday, February 2.