Red Sox return
Ft. Lauderdale, Florida, is the hub for all things Red Sox during these next few months of spring training. The defending World Series champions gather again to get back into top shape, break in new gloves, and join back together to play the game of baseball.
Returning for this season is Golden Glove infielder Dustin Pedroia. Considered one of the best 2nd basemen in the majors, he was a key player during the Sox's victory in the playoffs and the World Series. Designated hitter David Ortiz is also returning for another season. He was able to get the Sox to to the World Series off the slugger's hot bat; hitting at around .500 during the postseason. The second year veterans Mike Napoli, Johnny Gomes, and Shane Victorino also return.
The Red Sox also have some new players to the roster. A.J. Pierzynski joins the Red Sox as a catcher. He is 37 years old, and a seasoned ballplayer. The Sox GM believes that Pierzynski will bring even more experience to the team and make the team stronger. In the 2013 season Pierzynski batted a solid average of .272 with 17 home runs.
Thus far in the preseason the Sox are even with 8 wins and 8 losses. Two of the starting pitchers for the Sox, Lester and Buchholz, both pitched in two games and each won their games. Second year pitcher Alex Wilson came up big with an 8-6 win for the Sox over Baltimore giving up only 1 run over 7 innings and striking out 6.
Spring training for the Red Sox has proven to be successful thus far. Returning sluggers have been hitting and new players have been getting chances to play against other major league teams. The Red Sox still have sixteen games left in Florida and will continue to improve and get back into the groove of Major League Baseball. Opening day at the historic Fenway Way park will be on Fri. April 4 when they will battle the Milwaukee Brewers and baseball in Boston will be back.
Leave a Comment
About the Contributor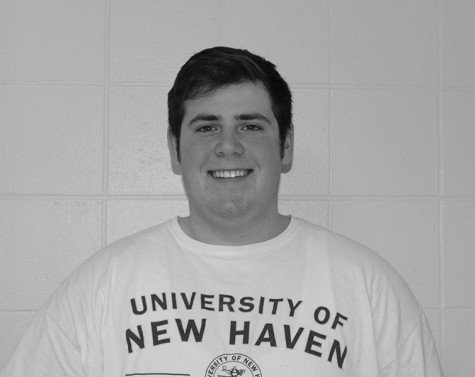 Harrison Newman, Sports Center
Harrison Newman came to Hollis Brookline in the winter of 2013. Quickly becoming an active member on the football team, he took to step into the realm...