Editor-In-Chief Farewells
Hello HB, and readers of the CavChronline,
As senior year is rapidly approaching its end, and graduation is within reach, it's time to bid farewell to the publication that I've grown close with over the past three years of my high school career. It's been quite a journey; from being a contributor sophomore year, sports editor junior year and co editor-in-chief with Austin Bumpus senior year, my skills as both a writer and a leader have grown significantly. Over my three years on staff, I have helped revamp the program in ways I never planned on witnessing when I first joined the program. Seeing the publication transition from a monthly print issue, to an online news source with daily articles is astounding to me. Together, yearbook editor and former CavChron editor, Matthew Mailloux and I, took a twentieth century news outlet, and equipped it to fit the tech-savvy society that we find ourselves living in now.
I'd like to thank all of my peers from over the years, and our adviser Lin Illingworth, for always providing me with support and encouragement and providing me countless experiences which have shaped me to be the leader I am today. I'll never forget all of the memories that I've made through my participation in this program with a great group of people; best of luck to the CavChronline staff for years to come, and congrats to the class of 2014 wherever the future may take you.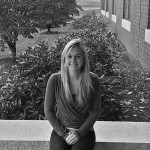 Thank you,
Sara Swabowicz
Co Editor-in-Chief, CavChronLINE
HBHS, Class of 2014
University of Vermont, Class of 2018
To the readers of the CavChronline,
These past three years with this publication have been the highlight of my high school career and as the end of these four high-school years comes quickly, a new chapter begins. My time on this publication gave me the information and the experience that I needed to make the decision as to where I wanted to go with the rest of my life, and I hope that I've left an impression on both people, and the paper throughout my time here. Whether it was working as a sports editor, a features editor, or working with Sara Swabowicz as co-editors-in-chief, I've had a lot of fun, and gained a lot of journalism knowledge that I will be able to use in college and in a career after that. This school has done a lot for me as far as preparing me for the rest of my life and providing me with the education I need to go far in whatever position I land in the future. I'd thank my adviser, Lin Illingworth, and all the rest of my teachers from my high school career for molding me into the person and student I am today; I couldn't have done anything without all of them helping me. I'd like to say good luck to everyone in their future endeavors, and I hope that this paper continues to grow in the next few years with the talented upcoming staff.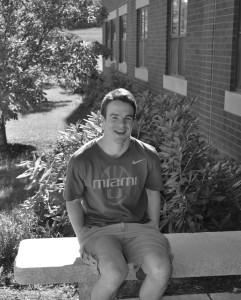 Thank you,
Austin Bumpus
Co-Editor-in-Chief, CavChronLINE
HBHS, Class of 2014
Emerson College, Class of 2018