Prom frenzy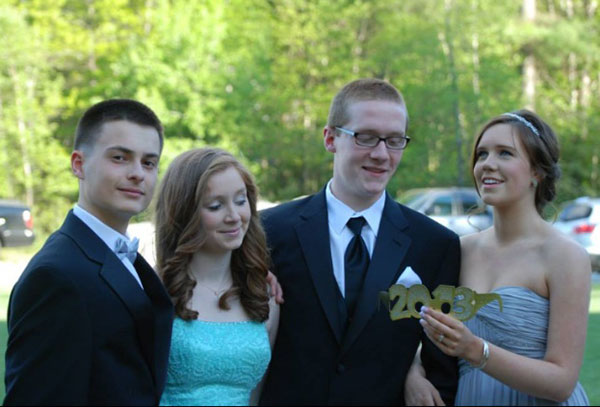 The prom frenzy is starting. It's never too early to start thinking about prom. From finding a date to the perfect dress or tux, one should know the key steps that must be taken to ensure a smooth, successful prom night.
Step one, buy your ticket. This is the most important step in preparing for prom. It's pretty straightforward: you can't attend the event without a ticket. Although, this step is the most important, it may have to be pushed down on the 'to-do' list because you'll have to wait until tickets go on sale at school. According to Meghan Bonta '15, the date in which prom tickets go on sale at HB has yet to be determined. The cost has also yet to be determined. As for where tickets can be bought, Bonta says, tickets will be available in the "cafeteria or senior lounge most likely."
Step two, dress to impress. For girls this is quite the haul. Finding the perfect prom dress is not an easy task, so start the search early and avoid last minute dress disasters. Not sure where to start? Take this quick style quiz from Seventeen Magazine to point you in the right direction. While you're there, complete a virtual makeover with Seventeen Magazine as well. The website has created an area for you to upload a photo and test out different make-up looks, making it a piece of cake to create the perfect look on the day of the event.
Boys, the most common choice when dressing for prom is to rent a tux. Your largest decision will be, tie or bowtie. Match your vest to your dates' dress and you'll be in great shape. When in doubt about the color, check in with your date, they will most likely have an opinion and and be able to offer you some useful advice.
Step three, go big or go alone. Decide whether or not you need to find a date. Get creative. If a partner in crime is in order begin brainstorming. If you're at a loss for ideas check out these clever promposals from Mashable. Looking for much crazier, bigger promposal ideas? Try reading 14 Craziest Promposals for inspiration. Caution non-HBHS goers: be aware of HB's rules for bringing an out of town date. According to HB's student handbook, if you wish to bring a guest who is not a Hollis Brookline High School student, "you must obtain the approval of an administrator." In addition to scoring the perfect prom date, it's also important to communicate with friends and form your prom group. Coordinate awesome plans with your prom group for before and after prom.
Step four, book some sweet wheels. Limos go with prom like peanut butter goes with jelly, but maybe your crew has their sights set on rolling up in a party bus. Whatever your style, book early. Prom season is a busy season for extravagant transportation companies.
Don't forget to take a minute to really enjoy your prom! It is the night you've been preparing for, for probably months, and it is finally here. Get pumped up and enjoy the fruits of your labor. Prom is one of the most unforgettable events in high school, you won't regret spending a little extra time and energy preparing when the night runs smoothly.