Nashua to bid for 2030 Winter Olympics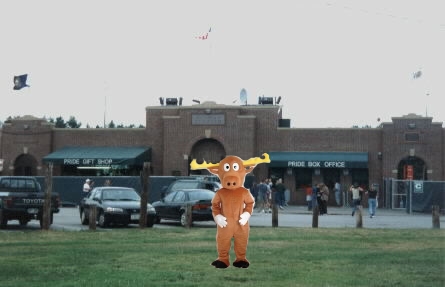 Nashua mayor Lanadee Ray announced on Friday that the city would bid for the upcoming 2030 Winter Olympics.
"We figured that with all the snow this year Nashua would be a great place to hold the Olympics," said Ray. "With Pat's Peak so close, the Olympians would have an easy commute from the city to their events."
The city of Nashua has created a bid council with members from various local businesses.
Carl White, who will be in charge of creating the bid video, explains that "the purpose of the video will be to showcase the  beauty of Nashua. We want to highlight the parks and wildlife as well as city's Main Street."
In order to incorporate the community, Ray has asked local schools to help design the Nashua Winter Olympic logo.
"Many students have submitted their artwork," said Ray. "And these kids really have great ideas."
Holman Stadium will serve as the arena for the opening and closing ceremonies.
"We have already asked the Peacock Players to begin designing the performances for the ceremonies," Said Ray.
As of now, the mascot of the event will be a moose, similar to the bear at Sochi.
Nashua plans to finish the bid video by the end of April.