Result's from Wednesday, April 15
The Boys Volleyball team improved 2 – 0 with a 3 – 0 win over BG. The scores were 25-20, 25-19 and 25 – 17. Leading the way was Aaron Campbell '15 with 11 kills. Zac Crooks '16 with 4 kills, Scott VanCoughnett '18 with 9 assists and Bret Belden '16 with 4 aces and 3 blocks. The JV's lost 3-0 scores of 25-15 , 25-22, 15-12. Standouts include Kirin Mulligan '17 with 6 service points and Vivek Nithipalan '17 with strong defense. The baseball team evened their record to 1-1 with a 6 – 3 win over Milford. Nate Corsetti '17 pitched four innings giving up 2 runs and picked up his first varsity win.  Kobe Popham '17 pitched the fifth and sixth and Cam Crystal '16 pitched thee seventh for the save. Corsetti was 1-2 with an RBI and Popham was 1-2 with 2 RBI. The Softball team lost to Milford 11-2.  The HB girls put up a great effort, but Milford scored 10 runs in the 3rd. The Cavs had 7 hits, with Olivia Lukovits '16,  Celeste Marsan '15, and Victoria Sargent '15 each getting two hits a piece. Kelsey Mansfield '16 and Victoria Sargent '15 each hit a double. Victoria Sargent had both RBIs. Ashley Skey '15 struck out 8 and allowed 14 hits. Marsan and Stephanie Buchanan '16 played strong defense. The Boys Lacrosse team lost to Derryfield 14-5.
About the Contributor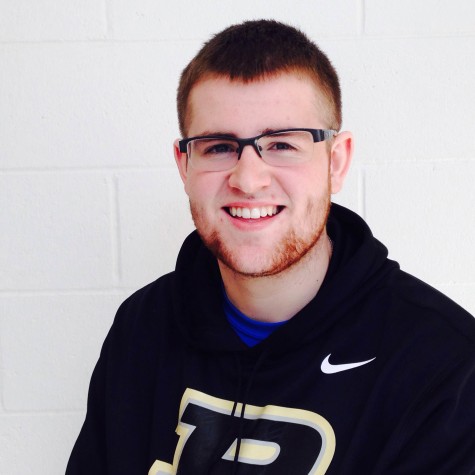 Tom E. Johnson, Assistant Sports Editor
Tom E. Johnson '15 took journalism in pursuit of sports writing. As a member of the football, hockey, and track and field team, Johnson loves sports....