Old Home Days: Still worth the time
           For many in Hollis, Old Home Days is a time-honored tradition that includes local vendors, good food and good company. But as we grow older the rides that were once exhilarating become less so, and the food we so willingly bought looks better as money in our wallets. And yet despite this lack of excitement that most experience during the middle school days of OHD, why do we keep coming back?
           Unknown to many people, OHD is not just a tradition in Hollis but was originally used to help save the town. During the 50's people were leaving to go live in cities, and small towns such as Hollis and Brookline were floundering without their townsfolk to keep their economies afloat. The purpose of the fair was to not only raise money, but to encourage people to visit the rural town in hopes of wanting to settle down and having a family.
           Even today, although college kids may not come back in terms of settling down with a family, they do seem to come back in a steady crowd. Jesse Farmer '13, now a freshmen at Suffolk University, said, "I come back to see old friends and enjoy the beautiful town of Hollis in the beginning of fall." For many this seems to be the case, coming back to visit friends and enjoy the fresh air. So to you freshmen who will soon enough be sophomores and to the juniors soon to be seniors don't fret if OHD seems to lose its magic, but rather appreciate it, because you'll miss it when you're off at college.
Leave a Comment
About the Contributor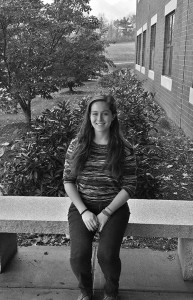 Lauria Patz, Entertainment Editor
Lauria Patz is a senior at Hollis Brookline High School and has been writing for the paper, both the former CavChron print edition and for the new CavChron...