Veterans Day assembly
This past Monday, on November 9th, Hollis Brookline High School hosted veterans for the Veteran's Day Assembly in the gymnasium during CavBlock.
For more than twenty years, Hollis Brookline High School has hosted veterans, some of whose service dates back to World War II. "I feel that it's good that we have [the assembly]… [it] let[s] them know we appreciate what they've done," said Wyatt Farwell '16.
"I think it's a day for all of us to sit back and reflect on the dedication and sacrifices men and women have made for our freedom," said Assistant Principal Bob Ouellette. HBHS has hosted the assembly at least since before Ouellette was a student and it has gone smoothly in recent years.
"We had some problems three or four years ago" Ouellette states "[but]since then, it's gone flawlessly; kids are very respectful and attentive."
Part of the recent success of the assembly can be attributed to the school's Homefront Club, which has organized the Veterans Day assembly for the past years.
"We work out agendas at each meeting to help plan several different aspects, such as refreshments, decorations, the invitation list, and being hospitable to the veterans," said Abby Lewis '17, club president "It's incredible how the students are so respectful and engaged with the veterans,it's a great environment to have a club like this in."
About the Contributor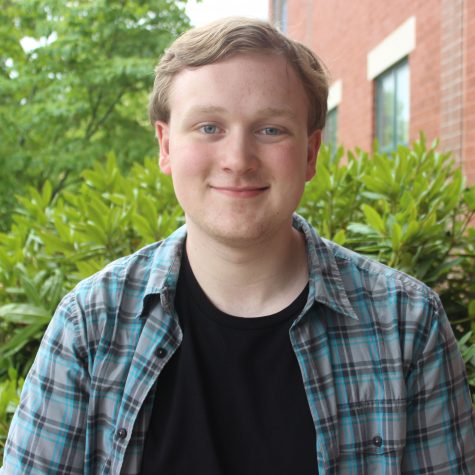 Curtis Newton, Managing Editor
Curtis Newton '17 is a senior at Hollis Brookline High School, a fact he finds both exciting and daunting. He often stays after school for clubs, be...