Staying safe this season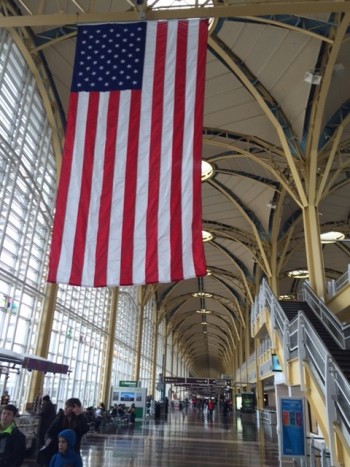 On November 23, the US Department of Passports and International Travel issued a travel warning that would be in effect until February 24, 2016. As a result, with the holiday season in full swing, the annual family flight to grandma's house may not be so simple this year.
Recent news about ISIL, al-Qa'ida, Boko Haram, and other terrorist groups creating a plan to commit a terrorist attack in multiple regions has created a national uproar, especially for those who use the airline regularly.
Erowynn Maul-Latham '16 is planning on taking his annual trip for the holiday vacation out to Phoenix, Arizona. "I'm not nervous at all, what truly are the odds that they would attack?" Maul-Latham asks. He brings up a reasonable point about the low-seeming possibility of any attacks, although the past has proven that "low odds" doesn't always prove anything.
Earlier this year, ISIL claimed responsibility for the bombing of a Russian airliner in Egypt.
Not everyone is as calm as Maul-Latham about the flying situation this season. Bella Zampieri '16 has a family trip planned for after Christmas and is "extremely scared about traveling". Although her final destination will ease her worries, as she's flying to Captiva Island off the coast of Florida, the travels there will be filled with an attempt to "block out the warning". Zampieri explained further, "My family and I aren't taking the warning lightly. I'm most nervous about flying out simply because we're departing from Boston, which is not only a huge target due to the amount of people but also that it's an international airport."
It is highly suggested by the Bureau of Consular Affairs to stay educated and alert to local news and authorities while going through the process of flying. Another suggestion for frequent flyers this season is to enroll in the Smart Traveler Enrollment Program (STEP) to receive security messages and even make it easier to locate the user in an emergency.
No matter where Americans find themselves traveling this season, all should stay aware of their surroundings, stay in contact with family and/or friends, and in general, stay safe.