Heart of gold
On September 23, at 9:21 p.m., 48,000 people stared silently at the stage waiting for the moment that they had anticipated. Suddenly an uproar of applause, cheering, and cries of excitement could be heard from miles away. Neil Young took the stage, guitar slung around his shoulder and black hat placed gently on his balding head.
    I was attending the annual FarmAid Festival with my best friend Carlie Howard, '14, in Saratoga Springs, New York. FarmAid was founded in 1985 for the sole purpose of raising money to support local farmers. At the festival there were all kinds of fresh fruit and vegetable stands with vegan and organic foods. The founders of FarmAid are John Mellencamp, Willie Nelson, and Neil Young. "Neil Young live was the greatest experience. His voice filled the entire stadium with complete happiness!" said Howard.
    Neil Young played two of his most popular songs, "Old Man" and "Heart of Gold." Young did songs on his organ and his piano as well. Young did quite a bit of preaching while up on stage, going late into the night. He talked a lot about people needing to rise up against corporations and stand for local farms and healthy foods. Not only did Neil Young play all of our favorite songs but co-founders, Mellencamp and Nelson also had an hour each to play. Jack Johnson, Amos Lee, Dave Matthews and many others entertained us as well. "Neil Young's performance was an unforgettable experience that I will definitely tell my children about someday," said Howard.
Leave a Comment
About the Contributor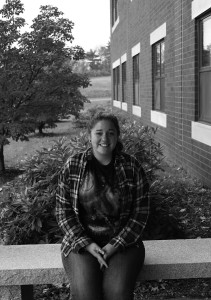 Maddie Goodwin, Contributor
Maddie Goodwin is a senior at Hollis Brookline High School who has had a passion for writing since the moment she could hold a pencil. In her free time,...