Results from Friday: Sunday (2/12 – 2/14)
The Hollis Brookline Wrestling team ended their regular season Saturday with 3 wins at the Cavalier Classic.  The Cavs won by a score of 39-29 over Alvirne, 33-0 over Manchester Memorial, and 57-0 over Kearsarge.  HB finished the regular season with 7-1 Division II dual meet record, and 12-2 overall.
The Boys Basketball team improved to 7-5 with a 42-38 win over Con-Val , while the Girls Basketball team improved to 10-5 with a 48-32 win over Con-Val.

About the Contributor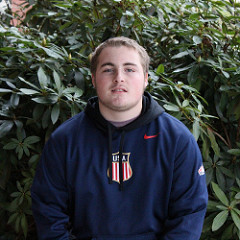 Jack Shields, Sports Editor
Jack Shields is a senior at Hollis Brookline High School. This is his second year in journalism and he plans on making the CavChron interesting and exciting...