Will the knee hold up?
Senior and possibly top scorer of Hollis Brookline High School boy's lacrosse team Ryan Walsh is hoping his knee will hold up this season. Walsh '16 has now blown out his knee twice.
This first accident occurred during his freshman year while playing Milford. Walsh tore his ACL and his meniscus going for a ground ball. It was a devastating loss that year for the team, as Walsh was on the track to being one of the top scorers.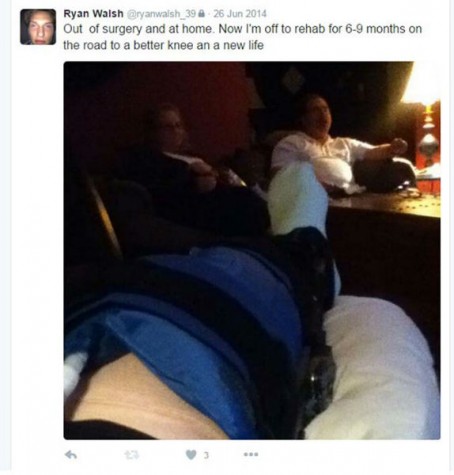 After about eight months of recovery, Walsh was eager to get back in the game. Unfortunately, it seems that it may have been a bit too early for him to go back in, as he once again blew out his knee within the first ten minutes during his first game back.
Watching it happen for the second time, was a heart-breaking moment for the whole team. This was a tragic moment for Walsh, as he just lost his chance to make an impact on yet another season, and was forced to lead the team as one of the captains from the sidelines.
CavChron recently talked to Walsh about his knee and the impact it is going to have on the upcoming season. He told of how he might hold back in the first few games, playing with a smig of hesitation when cutting horizontally.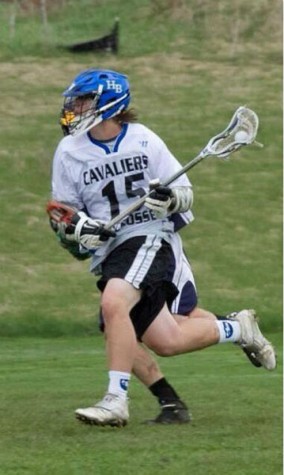 Walsh seemed to be confident as he knows the whole team is supporting him, yet he is very superstitious about the subject of if the knee will hold up, knocking on wood after almost every statement that could possibly jinx his season.
Former captain and starting defenseman Joe Brooks, who is now a freshman at UNH and playing on their club lacrosse team, recently told of his thoughts for the season. He said that "as long as Ryan doesn't hurt his knee again, and the rest of the team avoids injury, then you guys shouldn't have trouble scoring, which is what we struggled with last year."
Michael Buxbaum '16 is returning to the varsity team this year for his third season and has complete confidence in Walsh.
"How can he possibly blow it out again with the almost bionic knee brace he now wears?"
The preseason has begun, and Walsh is looking stronger than ever in both conditioning and stick skills. Many questioned if he was going to be as explosive as he used to be, but it came to a surprise to the team that his speed has actually seemed to increase.
Of course his passing is a bit off due to not playing in almost a year and a half, but his shooting, which he has been known for on the field, has only gotten stronger. He is not quite participating in full-contact scenarios, but if progress keeps increasing, he should have a strong season, possibly leading the team in scoring.
The Cavalier Chronicle wishes Walsh a speedy and successful recovery.