Book Nook: Gone Girl
As a result of its transition from print to the big screen, Gone Girl has jumped to the #1 position on the New York Times Bestseller list, and it doesn't look as though it's going anywhere. Gillian Flynn's unpredictable plot of this thriller keeps readers gripping the book's covers at all hours of the night.
Jason Maslin from The New York Times comments, "Ice-pick-sharp… Spectacularly sneaky… Impressively cagey… Gone Girl…"
In Carthage, Missouri, Nick and Amy Dunne celebrate their fifth anniversary over crepes while getting ready for their long-established anniversary festivities. They then part ways to go about their  day-to-day activities.
While at the bar that he and his sister Margo own, Nick is called home by his neighbor to find the front  door swung open, the cat outside, and his wife … gone. When detectives arrive to investigate, to Nick's surprise, they find signs of a bloody struggle.
Spouses are typically the focus of much speculation in similar investigations, and Nick soon becomes the prime suspect in the case.
Amy and Nick's perspectives narrate the thriller, providing for an experience that is both unique and intriguing to the reader. Shocking secrets are spilled, media-driven hysteria ensues, and the roller-coaster plot keeps readers on their toes as it takes them on a wild ride.
Flynn writes in a very unique style, immediately gripping the reader on the first page of the novel and holding them through the last sentence. Readers are driven trying to guess who the killer is, and what happened to Amy.
One of the best suspense books available Gone Girl will keep readers glued to the book for hours on end. Michelle Weiner from Associated Press comments, "It's simply fantastic: terrifying, darkly funny and at times moving. The minute I finished it I wanted to start it all over again."
About the Contributor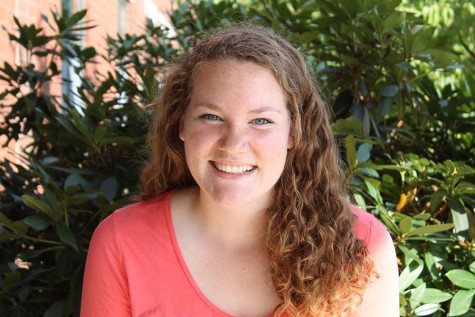 Maggie O'Hara, Co-Editor in Chief
Maggie O'Hara is a senior at HB and is eager to continue her journey contributing to the paper in her third year on the CavChron. After school, she...