Second day of Spring: Snow day?
Mother Nature continued to surprise the residents of southern New Hampshire this past Monday, even on a day classified to be the second day of Spring. On March 21st, instead of springtime sunshine, snow and ice covered the grounds of Hollis-Brookline, resulting in an official  SAU-41 snow day.

Although snow days for Hollis-Brookline students usually mean staying warm inside or shoveling mountains of snow in frigid weather, this one was quite the opposite. Students looked out their home windows in the early morning to the sight of fresh powder covering their green lawns, but ended up be able to enjoy the sun-shining day by around 10a.m.
With the minimal snow and melting ice from the sun, the people of Hollis Brookline were lucky enough to skip the shoveling required of a usual snow day and go right to the fun part of simply skipping school. Some students caught up on much needed sleep, such as Caleb Lomme '16, but others decided to get some Vitamin D out in the sun.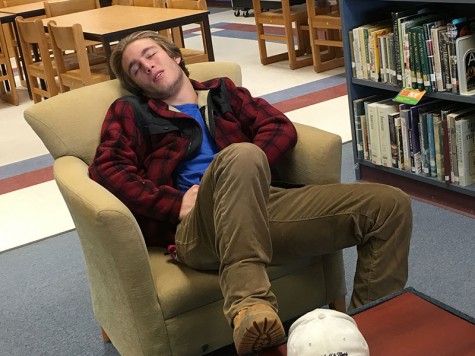 Maddy Blake '16 was able to take full advantage of the hours off from school by walking her dog. "Usually I have to bundle up inside and shovel insane amounts of snow," Blake shared, "but it melted within hours in the morning so my dog Luke and I enjoyed a walk in the neighborhood."
The sunny skies created a balmy temperature so Blake could appreciate her daily exercise in simply a sweatshirt. "The puffy coat is staying tucked in the back of my closet until next winter!" 
Even though the snow day was not necessarily needed for the whole day, the students of HB surely appreciated the springtime break to start off the season.