Showing the spirit: born in the USA
Oh say can you see all of the spirit? Today the halls of Hollis Brookline were painted red, white, and blue for USA Day. Many students went all out, dressing themselves in patriotic hats, suspenders, sunglasses, shorts, and flashing necklaces. Others chose a low-key look, such as Nate Corsetti '17, who nailed the classic Bruce Springsteen tribute with a white t-shirt, jeans, and a red bandana hanging from his back pocket. Whether kids dressed up or down, the pride for our country (and school spirit) was on full display.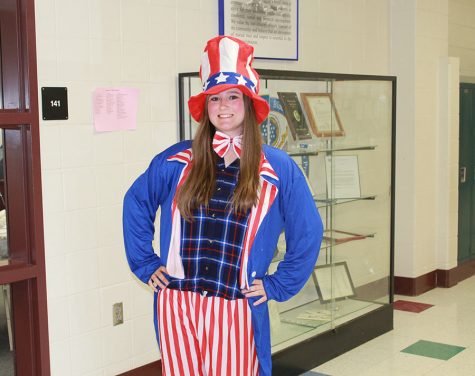 Nicole Poitras
The halfway point of Spirit Week has been reached, and as excitement builds, the classes are working harder than ever.
The junior class is pumped about their progress.
"I must say we are definitely doing a lot better than last year," said Vivek Nithipalan '17 "Just today alone, I feel like the turnout was better than any given day last year."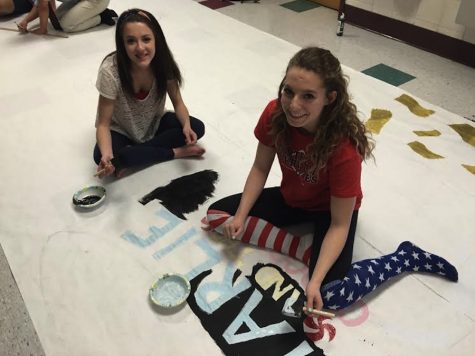 Nicole Poitras
For the freshman class, their first Spirit Week has proven to be fun, but a little stressful.
"[Spirit Week] is going okay, I guess. Sports and academics are kind of getting in the way, but we're trudging through," said Nathan Blake '19.
Competition is running high, and for USA Day the freshmen earned the most spirit points. With 48 hours left in Spirit Week, it will be thrilling to see who pulls into the lead!