Politicorner: the New Hampshire primaries
Today's installment of Politicorner will run on a more local level, as September 13 was New Hampshire's primary election day. Those that were able went to the polls to nominate  candidates for governor, US senator, US representative, executive council, state senator, state representative, and county offices.
As New Hampshire has 424 Congressional positions, we are not going to list them all. Instead, we will focus on the races for governor and US Congress.
Colin Van Ostern easily won the Democratic primary for governor, leading his closest competitor, Steve Marchand, by nearly 20,000 votes. The GOP race for governor, however, was much closer. Chris Sununu squeaked out a win against Frank Edelblut by fewer than 100 votes. Van Ostern and Sununu will face off in November.
All Democratic candidates for Congress–Maggie Hassan for the Senate, Carol Shea-Porter and Ann Kuster for the House–ran unopposed, but all GOP candidates had to face off against other candidates or challengers. Incumbent senator Kelly Ayotte won in a landslide against challenger Jim Rubens, taking nearly 87,000 votes. Jim Lawrence also won his election for New Hampshire's 2nd Congressional District by a wide margin, earning over 5,000 more votes than his challenger, Jack Flanagan. Incumbent Frank Guinta, however, had a much closer victory for the 1st Congressional District, leading his challenger Rich Ashooh by under 1,000 votes.
The party nominees will face off against their opposition until November 8, where New Hampshire will vote for local and federal candidates, including President.
Governor: Chris Sununu (R) vs. Colin Van Ostern (D)
U.S. Senate: Incumbent Kelly Ayotte (R) vs. Maggie Hassan (D)
N.H. 1st Congressional District: Incumbent Frank Guinta (R) vs. Carol Shea-Porter (D)
N.H. 2nd Congressional District: Jim Lawrence (R) vs. Incumbent Ann Kuster (D)
For more information, visit: http://www.wmur.com/politics/full-2016-new-hampshire-statewide-primary-election-results/41630794
About the Writer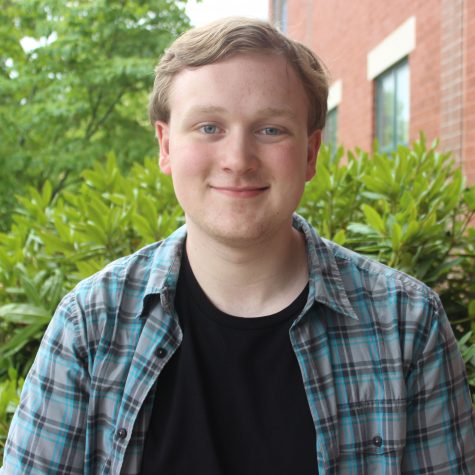 Curtis Newton, Managing Editor
Curtis Newton '17 is a senior at Hollis Brookline High School, a fact he finds both exciting and daunting. He often stays after school for clubs, be...