Golf team attributes recent success to unlikely source
The 2016 HBHS Golf Team is playing with an unprecedented level of success, and the players are saying their accomplishments are due to Moe's Southwest Grill. As strange as it may seem, their superstition has paid dividends. This season, with at least one visit per week to the joint, the squad has already won nine matches more than they did all of last year. Junior captain Chris Cadman '18 quoted that a team visit to Moe's gets the boys "psyched, pumped, and in the groove," which proves beneficial on the course. "When I'm in the tee box, all I think about is a stack from Moe's" said Cadman, which certainly seems to keep the pressure off. Even their coach, James Turner, is on board with the idea and has attended the southwest grill on multiple occasions.
The location of the somewhat distant south Nashua institution does not seem to be an issue for the team. "Moe's is always on the way, no matter where you are going," remarked Junior captain Patty MacDonald '18. "The combination of a ground beef stack and Dr. Pepper cherry vanilla just gives the team a good vibe." Their regular visits promote not only camaraderie and bonding, but also allow the players to fill up on hearty eats, keeping their mind on getting the ball in the hole.
On Thursday, October 6, the Cavaliers will travel to Beaver Meadow Golf Club in Concord for the NHIAA State Tournament. Arriving at the final course as the 4th seed in New Hampshire, the boys hope to finish at least in the top three. Their main opponents are the Hanover Marauders, Portsmouth Clippers, and Windham Jaguars. Looking forward to the big match, MacDonald spoke for the team. "The team is ready to play and give the title a run for its money. If we finish in the top 3, you already know we are heading to Moe's Southwest Grill for the icing on the cake."
About the Contributor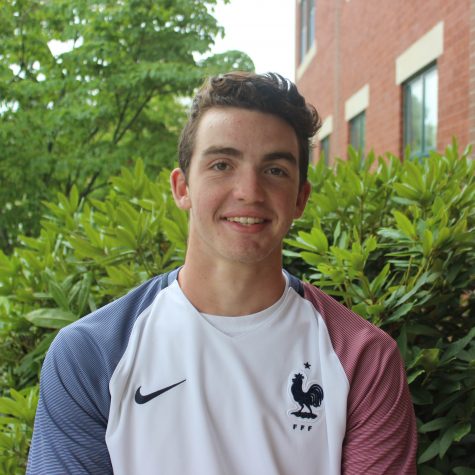 Colin Loftus, Staff Writer
Colin Loftus '17 is a sports enthusiast who loves a good game with his friends. His senior year, he will play on the Hollis Brookline High School varsity...