ITS takes center stage
The International Thespian Society (ITS) has been represented at HB for some time now, but this year Gregory Parker, history teacher and director at HBHS, is ready to bring Troupe 7874 to the top. In past years the organization has been a background group, with not enough time in the spotlight at the school. This year, Parker plans to have ITS take a larger role in the HB community. "I hope to make it a really active organization in terms of the amount of people that are involved," Parker said.
Parker is a long-time veteran of the thespian community. After getting involved at his elementary school in the fifth grade and playing his first main role in sixth as Captain Hook, he was *hooked*. Since then, he has been involved in theater groups in and around his community. Since former ITS advisor Alex Basbas recently welcomed his daughter into the world, he's had his hands full and regretfully couldn't participate this year.
Ava Occhialini '17 is president of the organization this year and looks forward to welcoming new members into the thespian community. With so many people working on a production, and so few rolls for directors to fill, ITS is a great way to get participants from all sides of the show involved and also recognized at a greater level. "Often student performers don't get the recognition for their work because obviously, not everyone can be a lead in any given performance. ITS is valuable because it provides that special recognition for students working in any and all areas of the production," she stated.
ITS opens doors for students into the thespian community, one that many people never want to leave, or at least, always remember. Parker stated that ITS was important because it allows students who have never been involved in the theatre program "to be involved and get involved in the performing arts, even if they're not a part in the show."
The ITS is based off of a points system where each member is assigned a certain number of points for each show that they're involved in. For example, a lead role in this year's play, "Alice in Wonderland," will earn you 8 points. At the same time, though, someone helping out with tickets sales could also earn up to 4 points per production. In order to be inducted into the ITS program, each applicant must have at least 10 points. These 10 points necessary for induction equivocate to participating in around two-three shows, and Parker stated that, "some HB members of ITS have around 80 points."
Occhialini and Parker are both excited to get the ball rolling with this year's ITS troupe. Parker explained that they were "planning a lot of new events" including an Oscars night here at HB. He resumed that this night would be a "showcase for performers, technicians, and people behind the scenes. ITS is also looking into partnering with Student Council to hold a mid-winter lip-sync battle between students and teachers as a way to "shake off the cold."
Occhialini, like so many other thespians, is beyond excited to work on ITS again this year. She concluded, "Theatre has my heart."
About the Contributor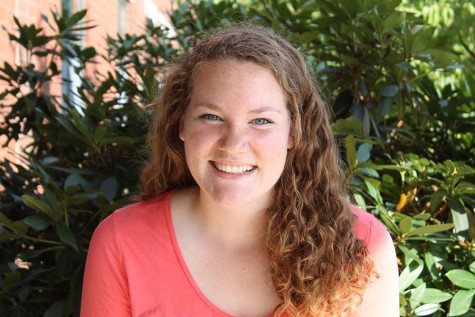 Maggie O'Hara, Co-Editor in Chief
Maggie O'Hara is a senior at HB and is eager to continue her journey contributing to the paper in her third year on the CavChron. After school, she...